And here is the second part of the $1 multimeter deal from the last Hamfest. Together with Micronta 22-201U analog meter reviewed here I picked up this 3.5 digit digital one of a similar age. The poor thing looks like it had a rather difficult life!
Updated 11/2016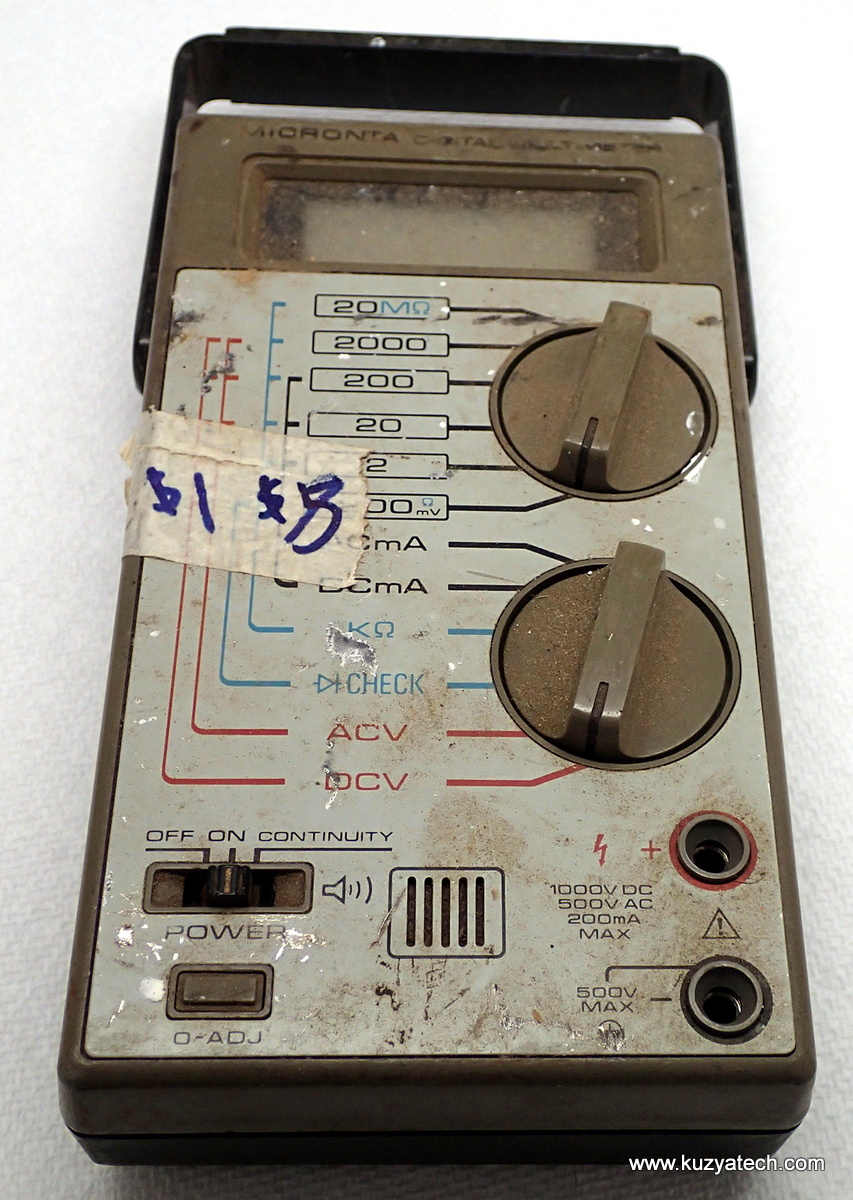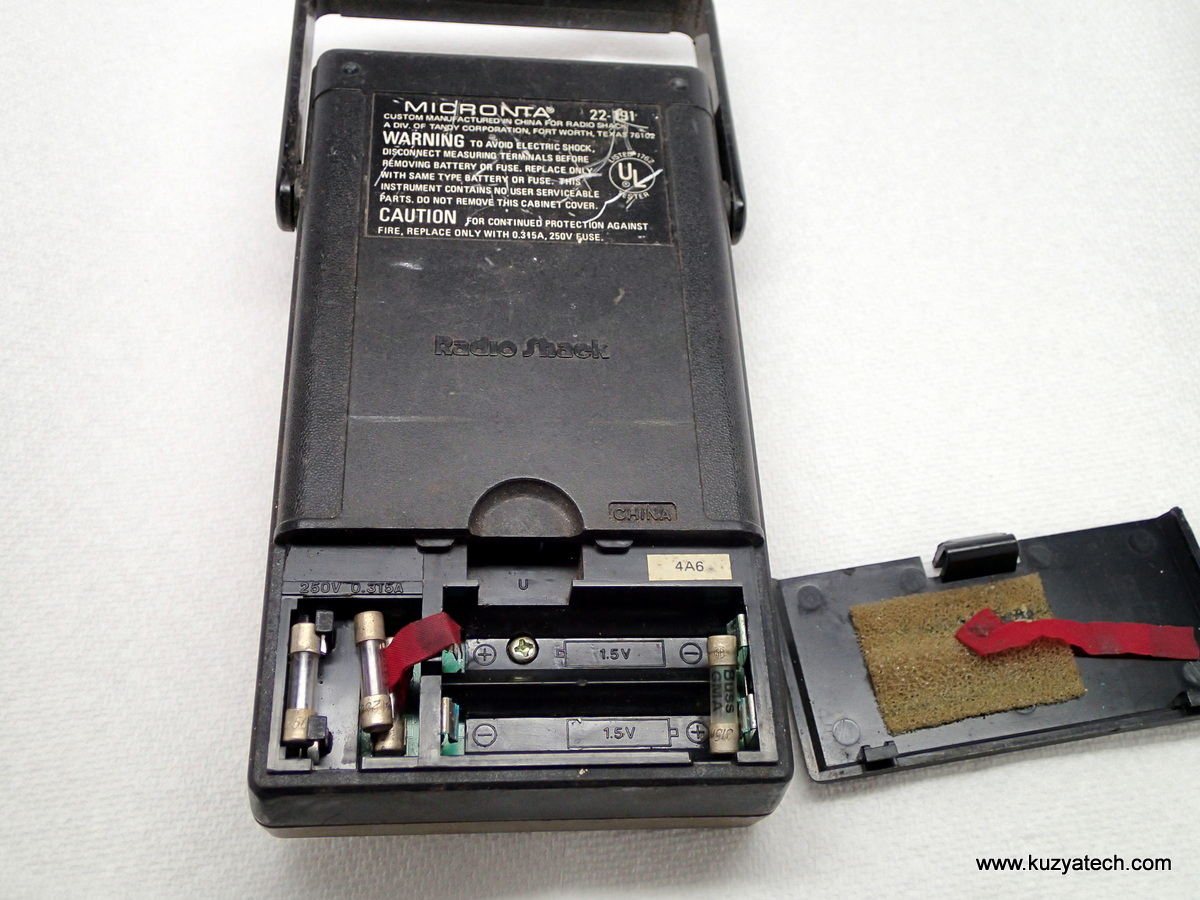 One screw and a few clips hold things together:
Not much to say safety wise- no board slots, MOVs etc: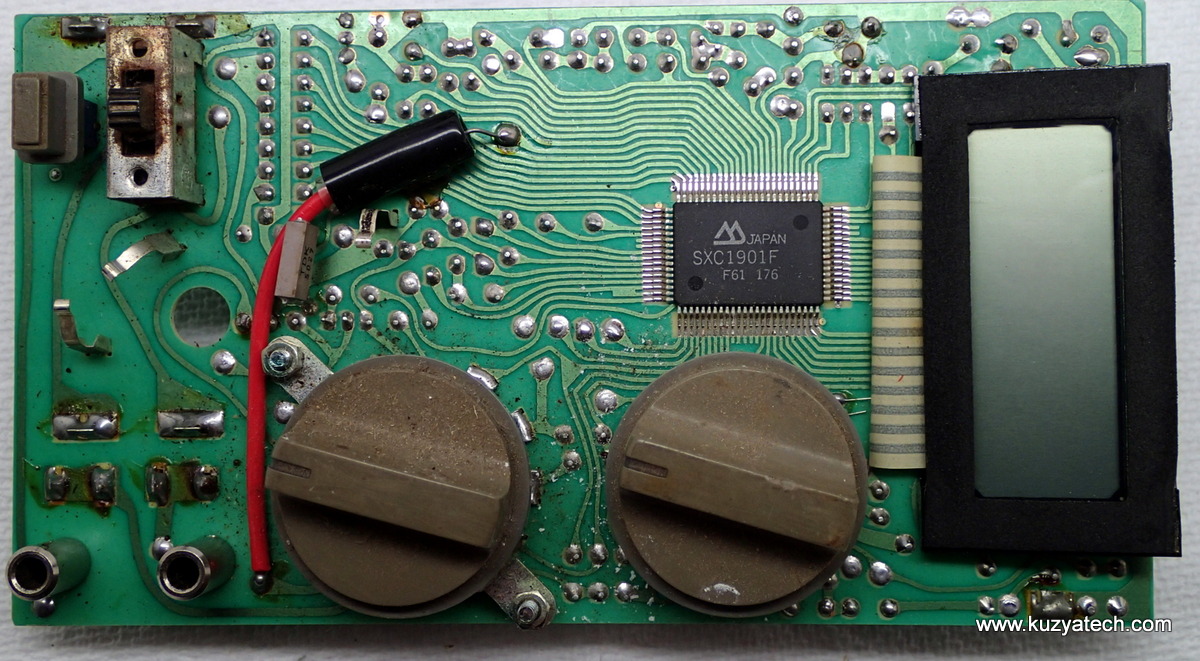 After cleaning and drying, the meter powered up, but the display segments were very flaky: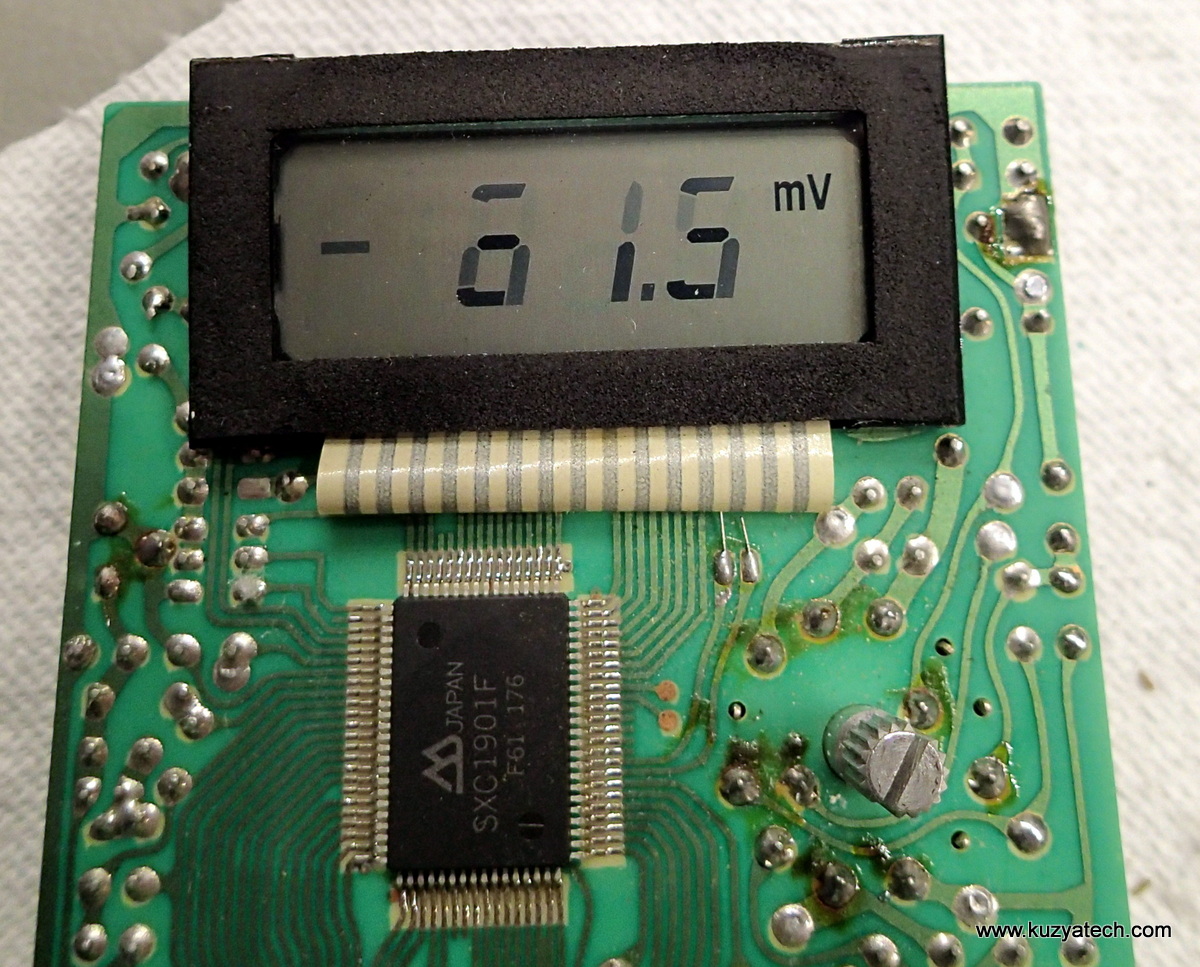 If I wiggled the flex things got better. So I took the display off to see what I can do. Big mistake! The paper-thin flex just peeled off the board and now we have a display that is not connected at all! On the other hand we have another datecode confirmation 82-1: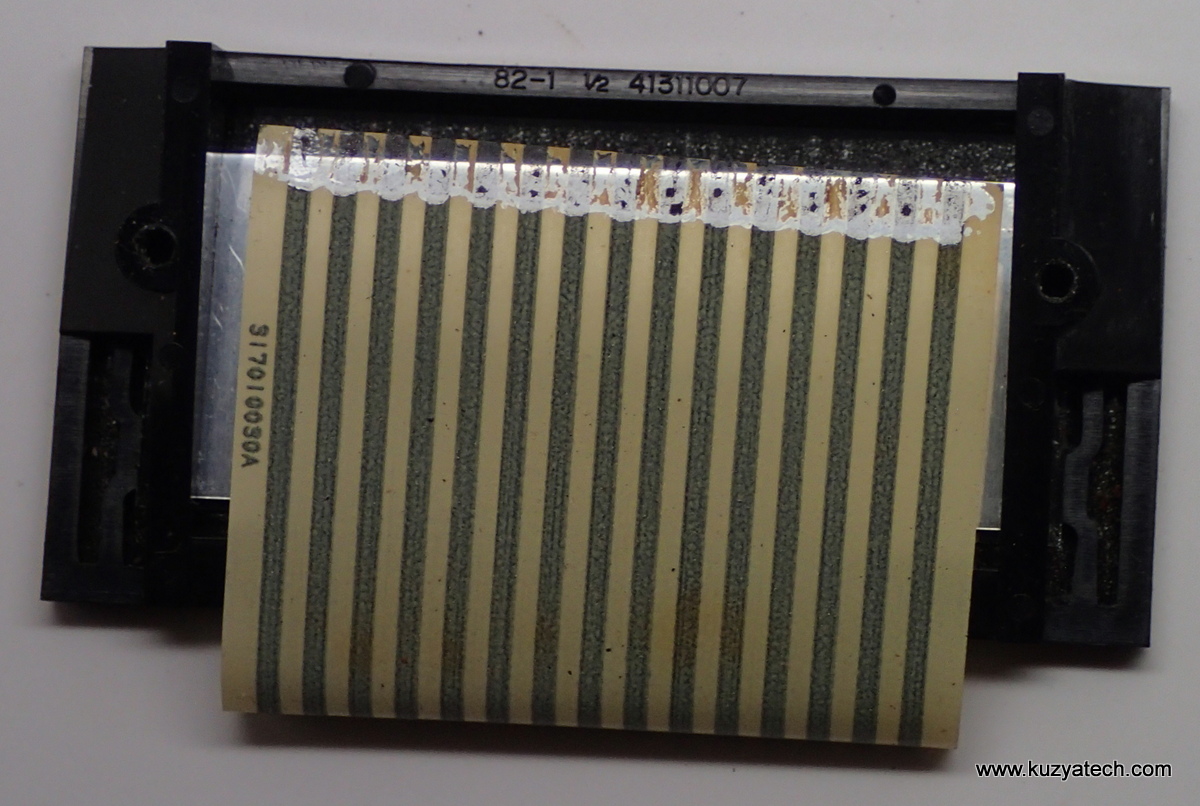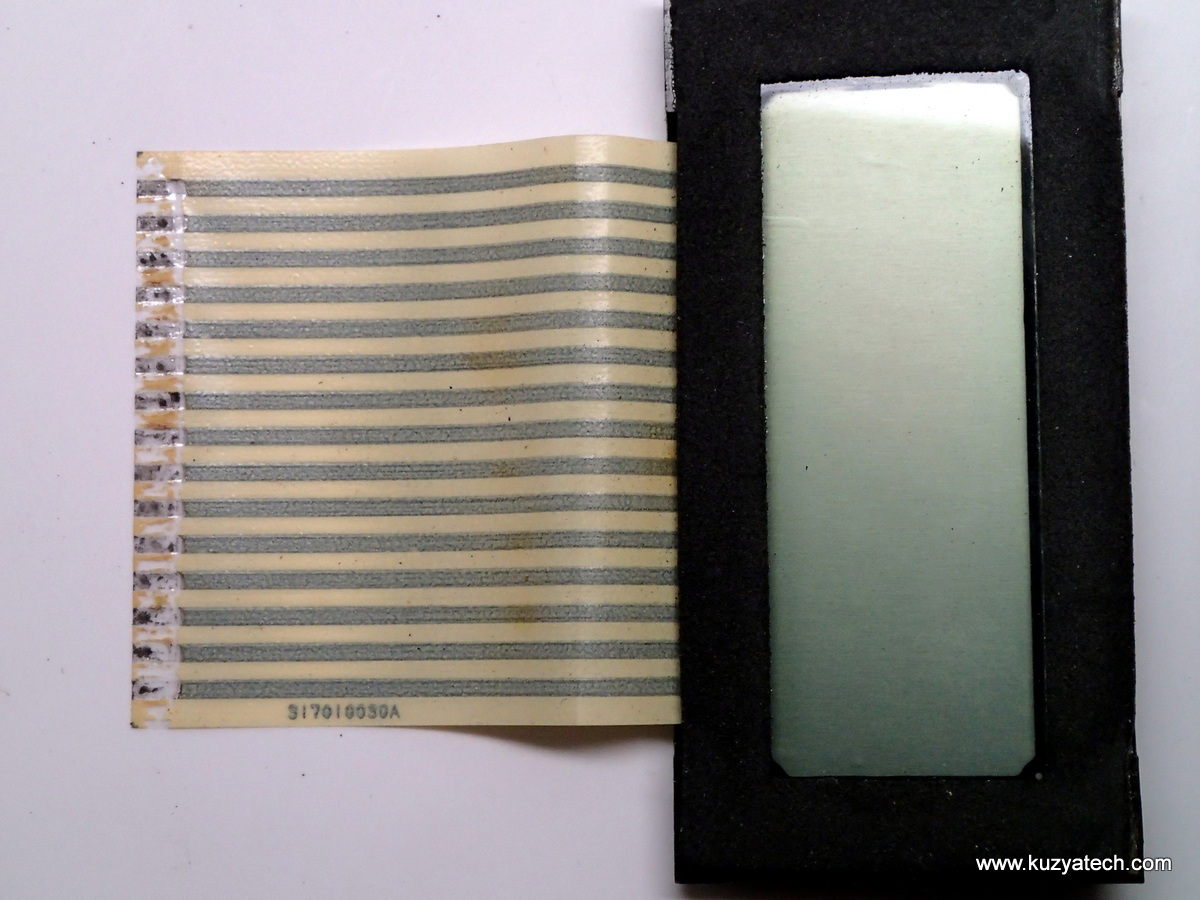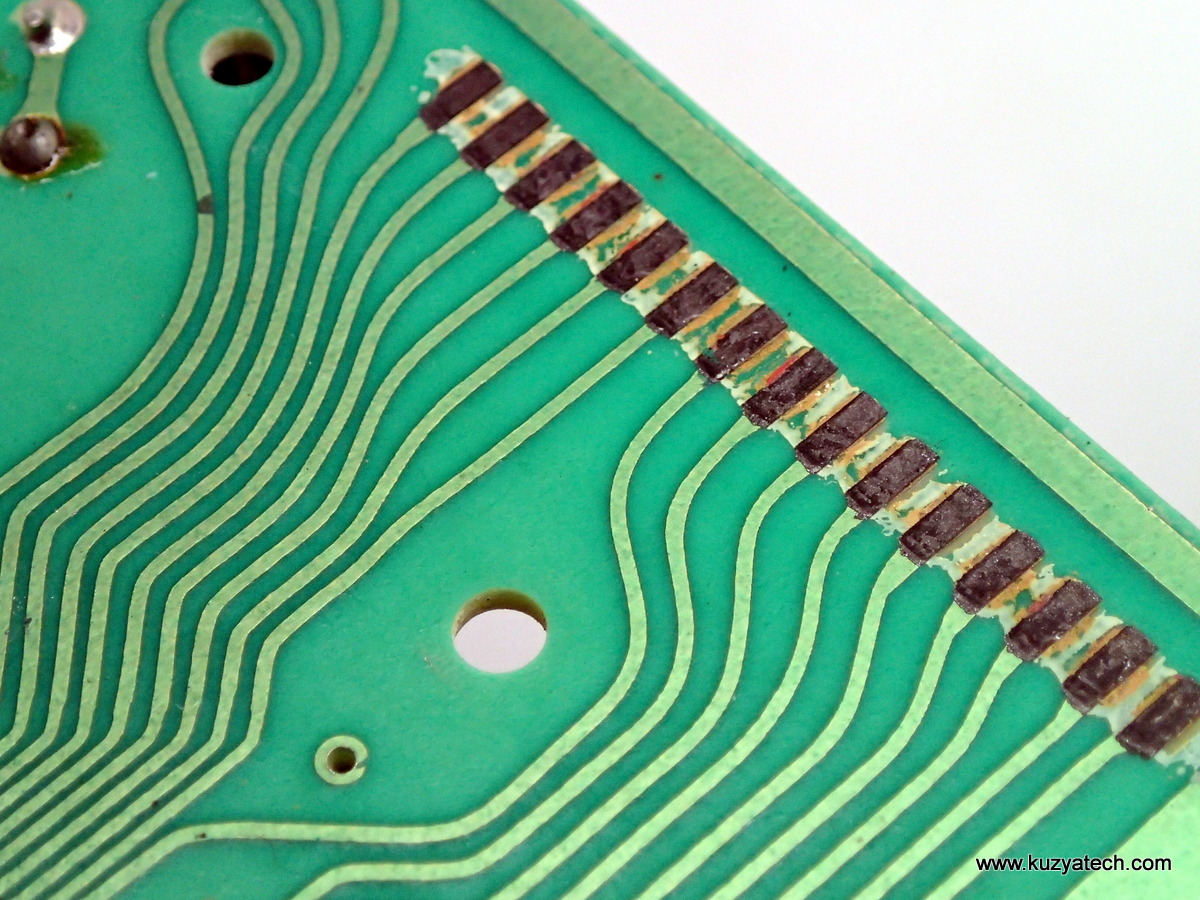 Not sure this damage is reversible- I suppose if somebody sells the conductive tape like this, but what are the odds..
Update 11/2016
Well, it appears things are not that bad. After reading about 3M Z-tape, I got a hold of some. Mine came from Sparkfun, and  has since been discontinued. Adafruit has a similar product  and also a nice page with details on how it works, but it's basically a double sticky tape with vertical conductive channels. Kinda like Zstrip used with segmented LCDs but on a much smaller scale.
Next step was to clean the junk off the board. Flex side proved to be trickier- I had to carefully dissolve some of the paint on the back to get to more conductive ink traces. After that it was all basically peel and stick:
Next is the pasting part- remove tape liner, align traces (or what's left of them) and press: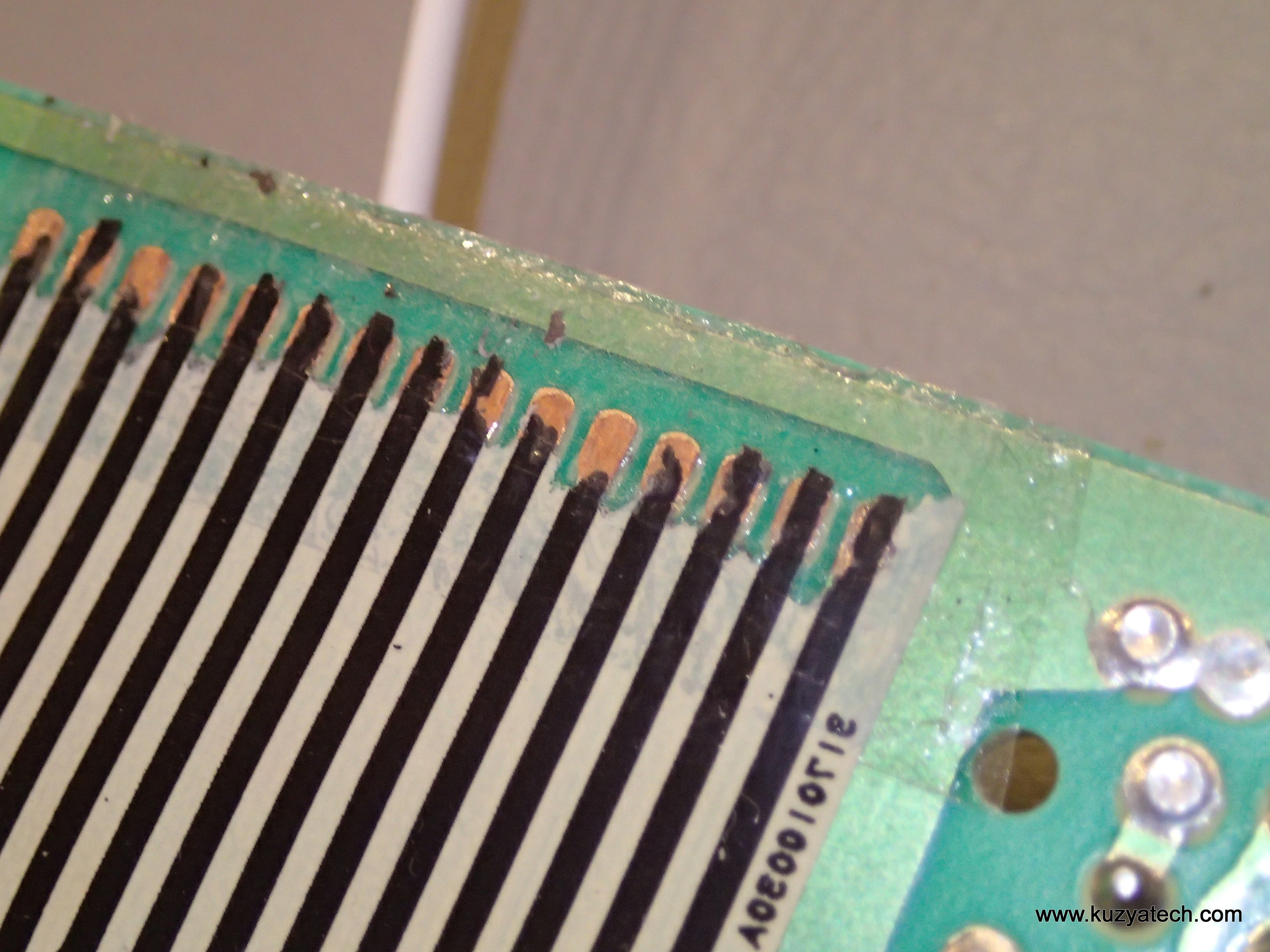 And finally add a piece of ESD foam to keep things under  pressure for better contact
Reinstall the two screws holding the display, and we now have a readable LCD!
And now for some vintage views: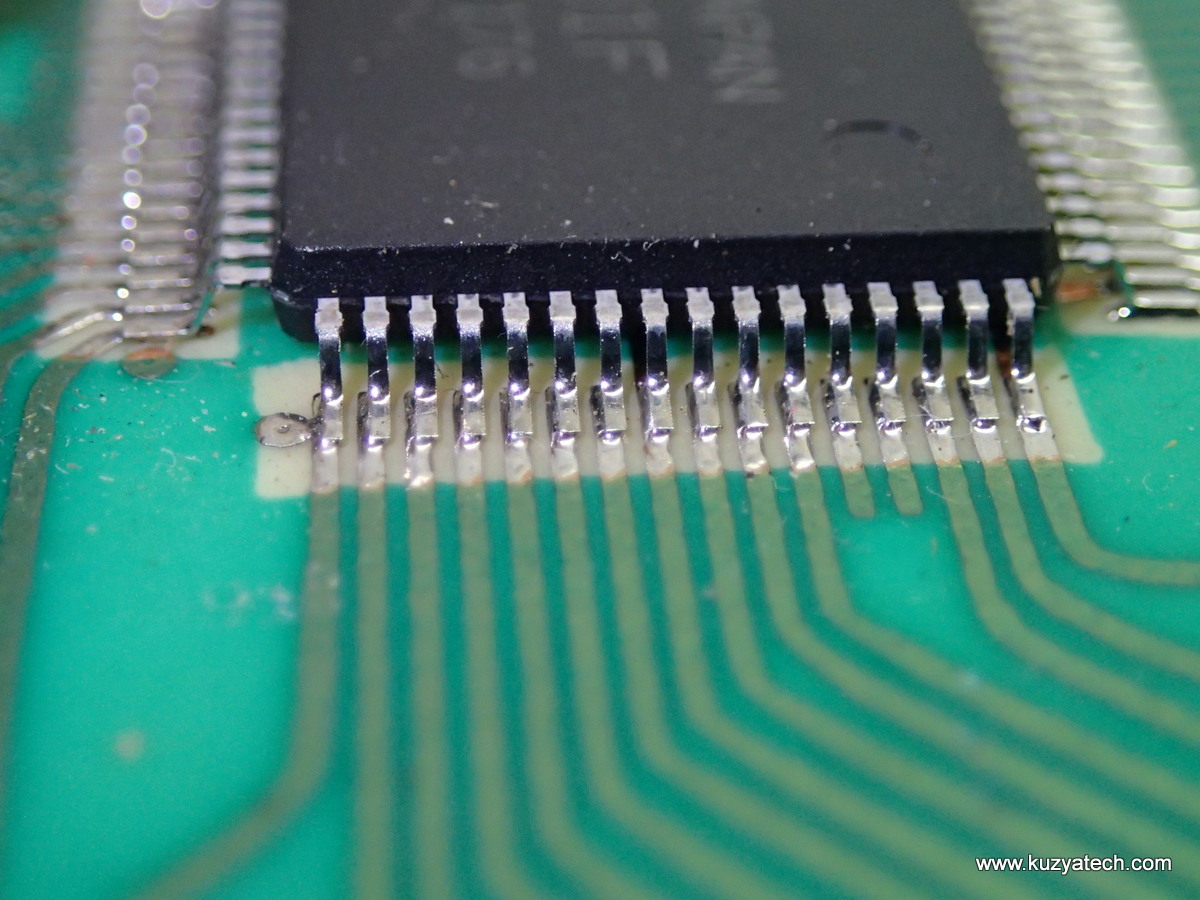 Schematic diagram:
Resources