This one has been sitting since the summer- it took a while to get all the rain to evaporate from the inside! When I grabbed the pour fella, it had water up to the mirror.
The back wasn't much better looking either: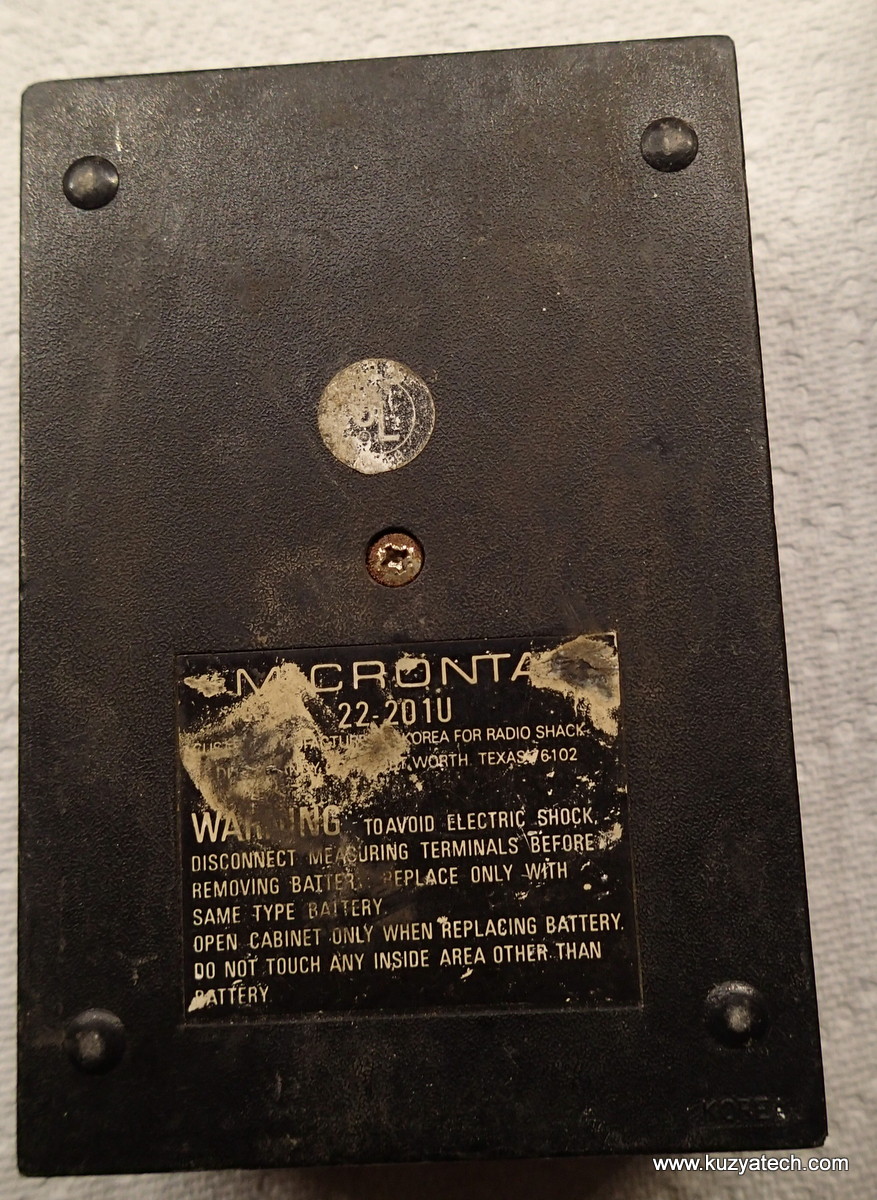 After drilling out the lone rusty screw, "we are in like Flynn":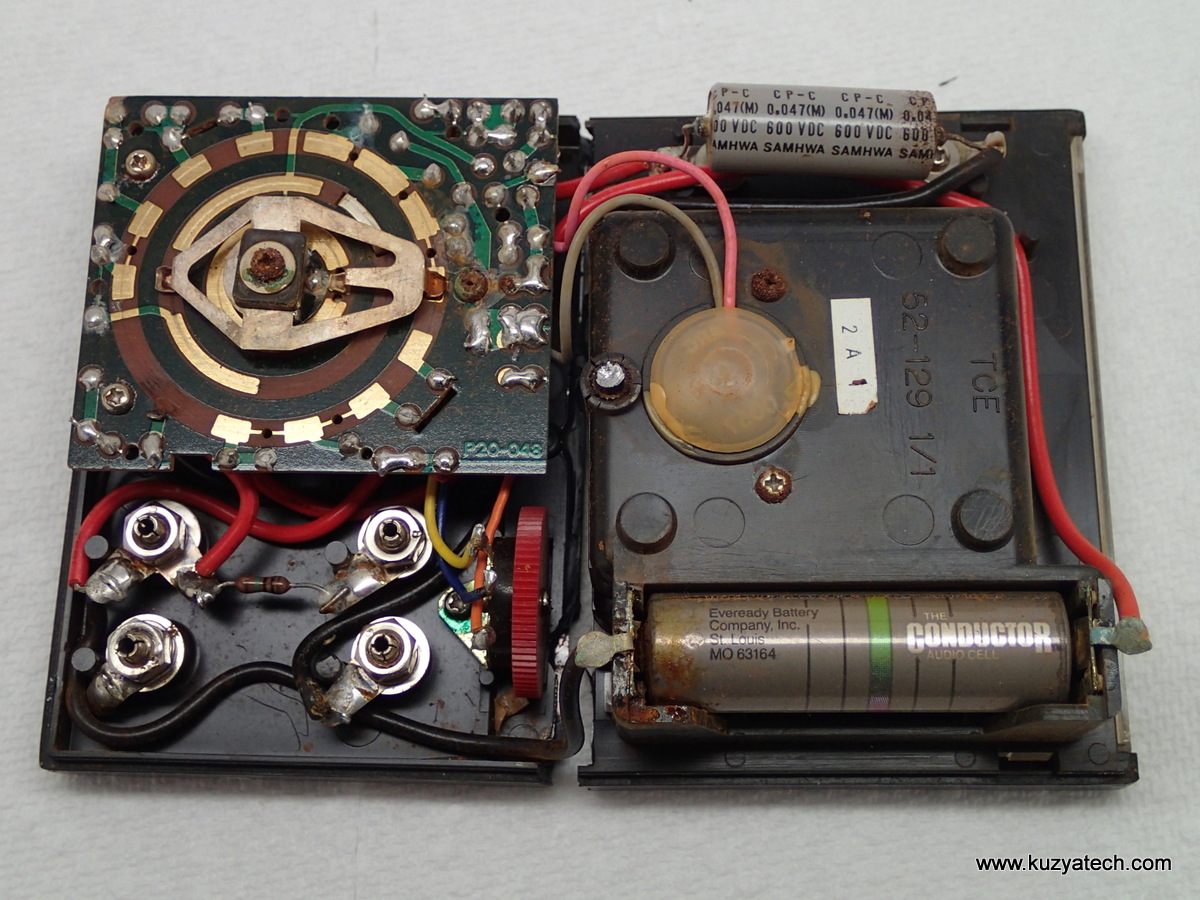 Who still remembers The Conductor audio cell"?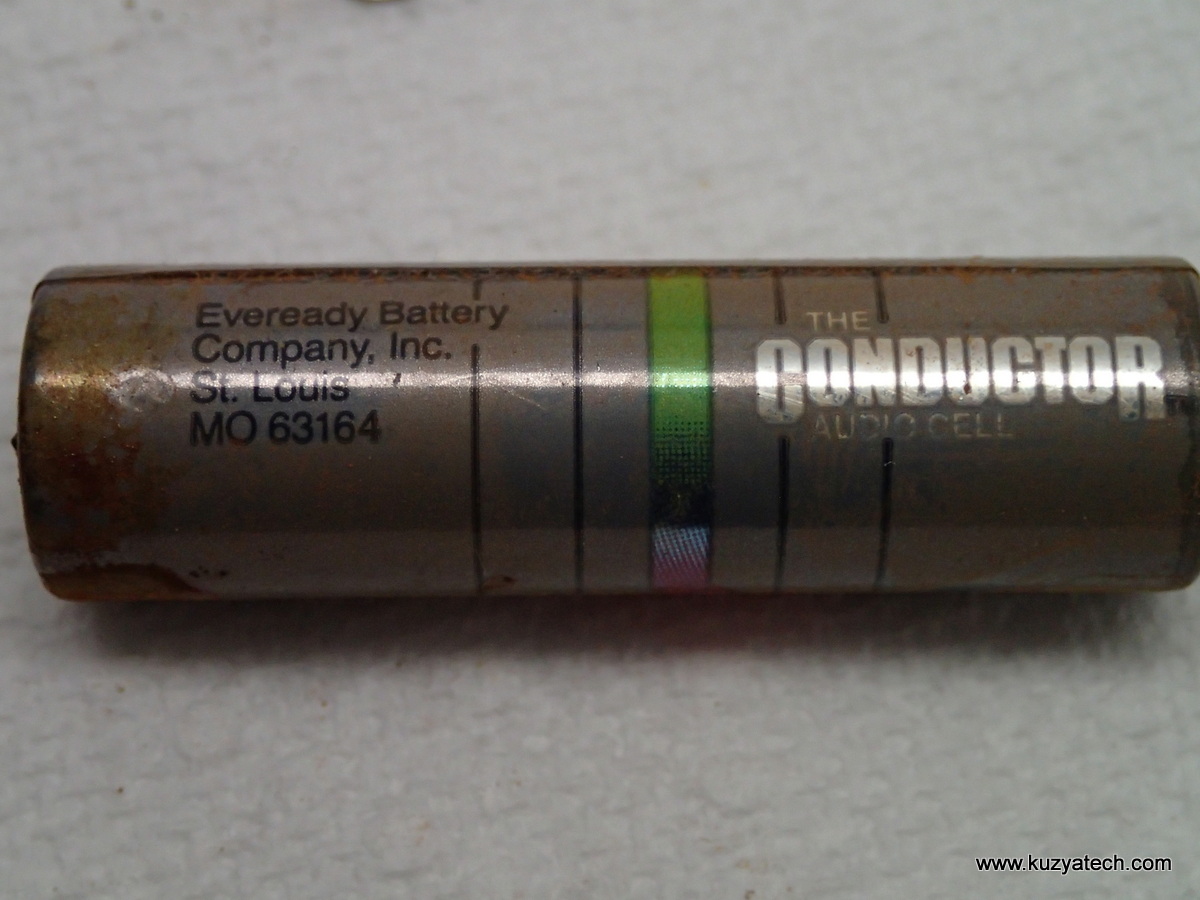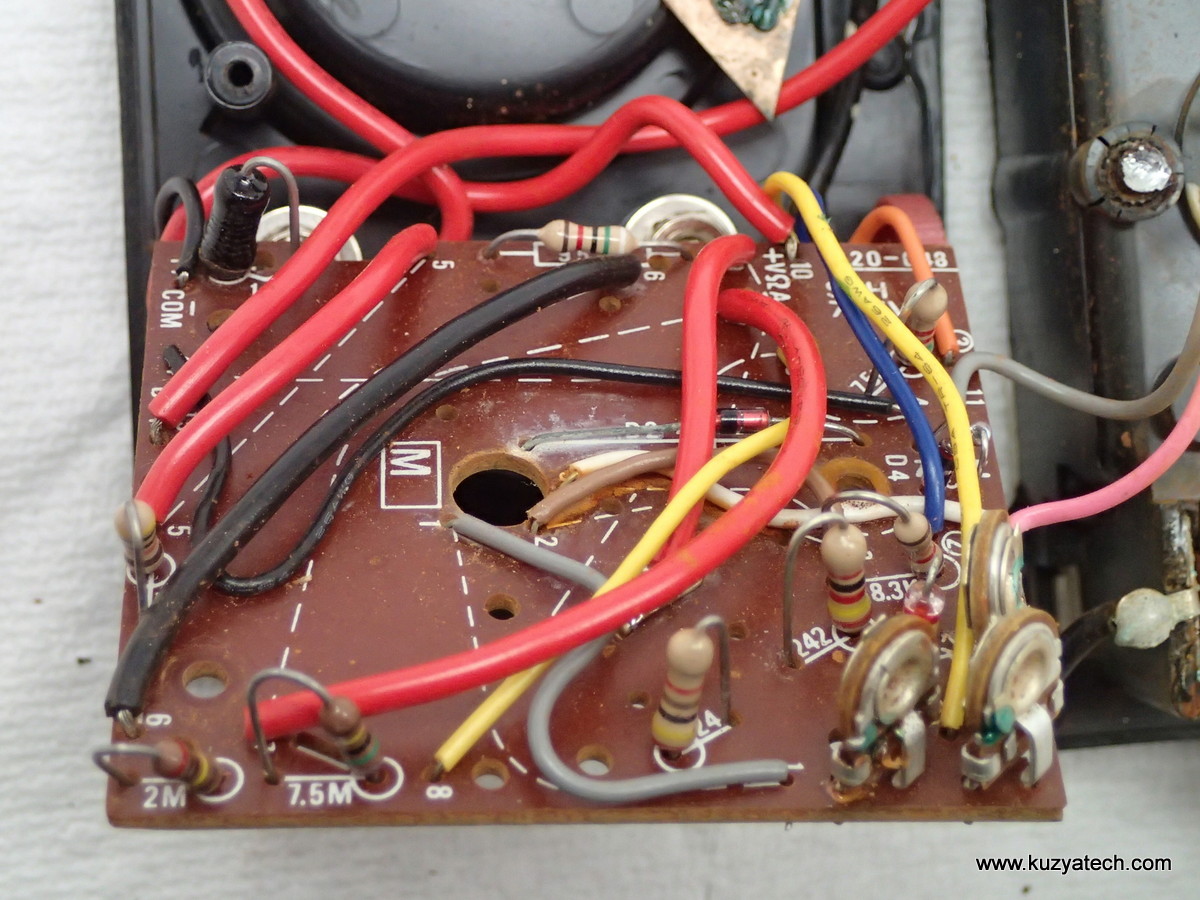 That's one way to do a two sided board- with wire jumpers following(kinda) silk lines. Marking component values is always appreciated though.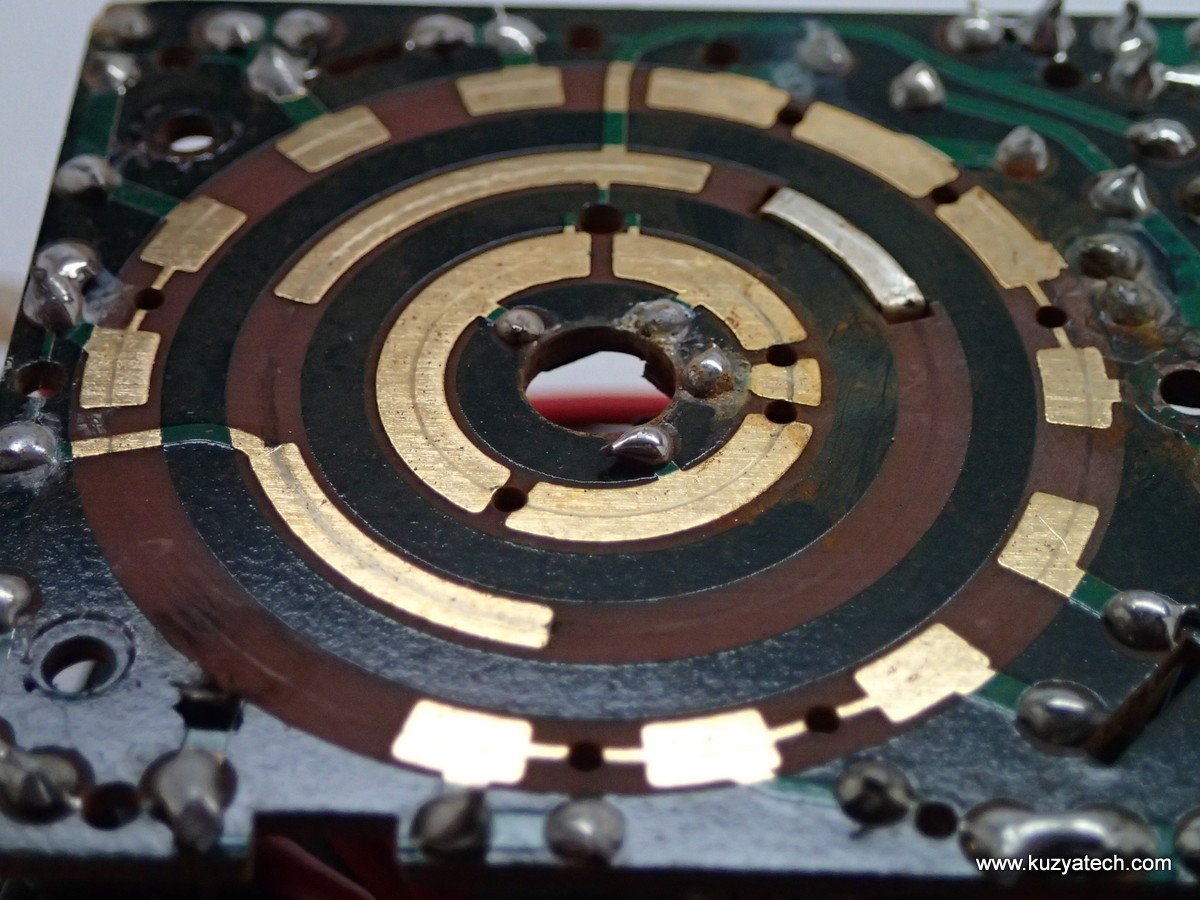 Schematic diagram from the user manual- those were the good time!
Resources:
User manual