Another older repair I am getting around to post. This time it's a Nexus 5 phone that acquired an interesting habit of getting stuck in a random reboot loop. One moment it's working fine, next it's stuck in a boot screen with Google logo, then buzzes and reboots to the same thing. After a bit of Googling around, I realized that the likely culprit is a power button getting stuck. To confirm, I'd smack it a bit and watch the phone exit reboot loop and work for a while. That smacking was satisfying but not sustainable if I wanted the thing to survive. So back to ebay we go. I suppose Mouser/Digikey were also an option if I felt like desoldering the original, measuring it and then combing through all similar parts to find the fit. Instead I let other people do that.  Most sellers had an exact replacement switch, but one claimed a new and improved one. It also looked a bit better so for $2 shipped I grabbed one. The typical title for these is "4mm Power On /Off Volume Switch Button For LG Nexus 5 D820 D821 Optimus L4 E440".
Taking the phone apart is fairly simple- starting around USB connector, slide a guitar pick or a similar tool under the cover and start unclipping it, while going around the perimeter. Remove the cover, then unscrew and remove plastic frame. Disconnect battery and a few cables and the motherboard pops out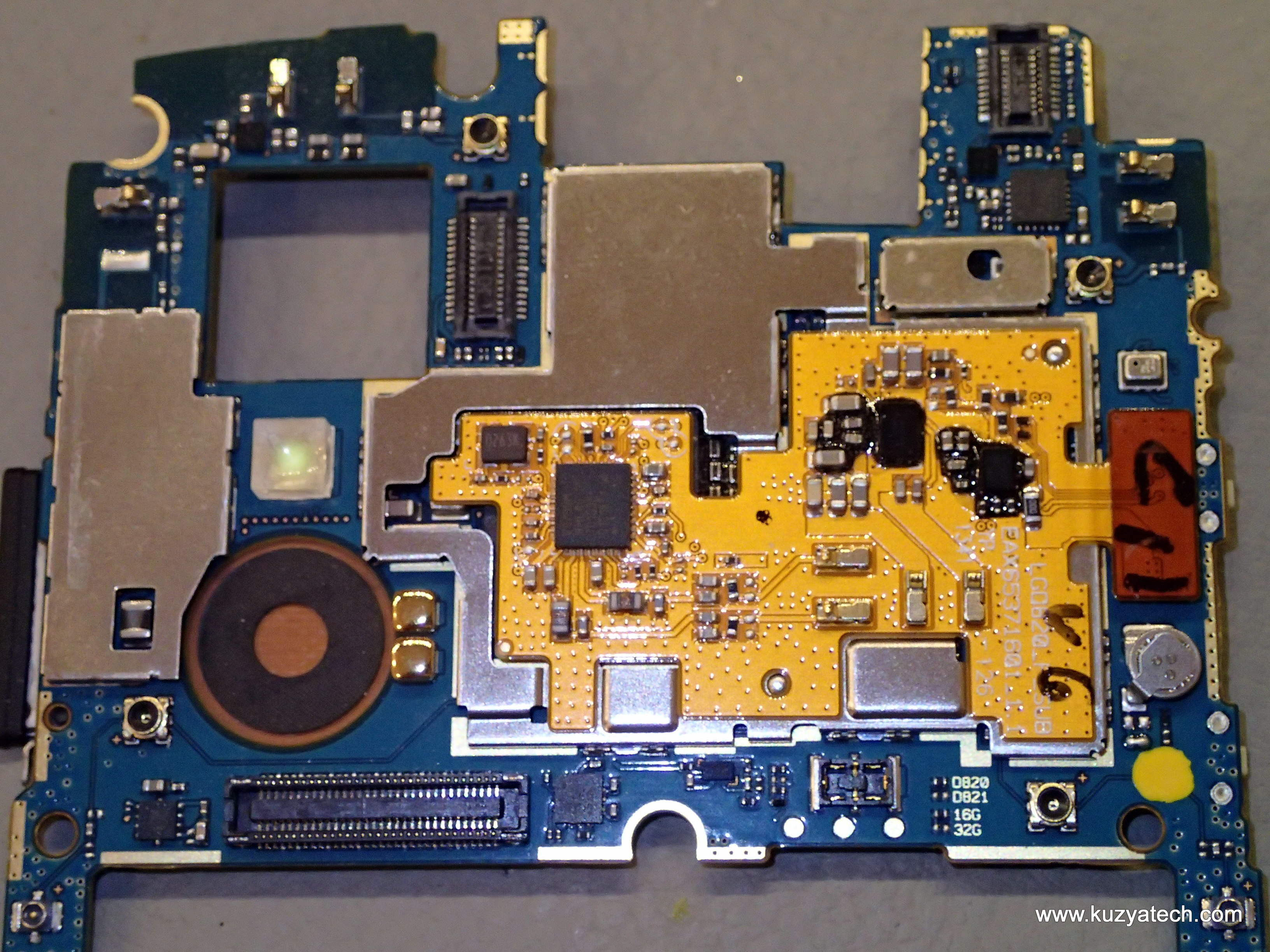 Now it's down to good old soldering:
Put it back together and all is well. Quite a cost effective repair: $2 vs a new phone!