Today we have two tiny multimeters to take apart and see what we can learn from how their designs progressed: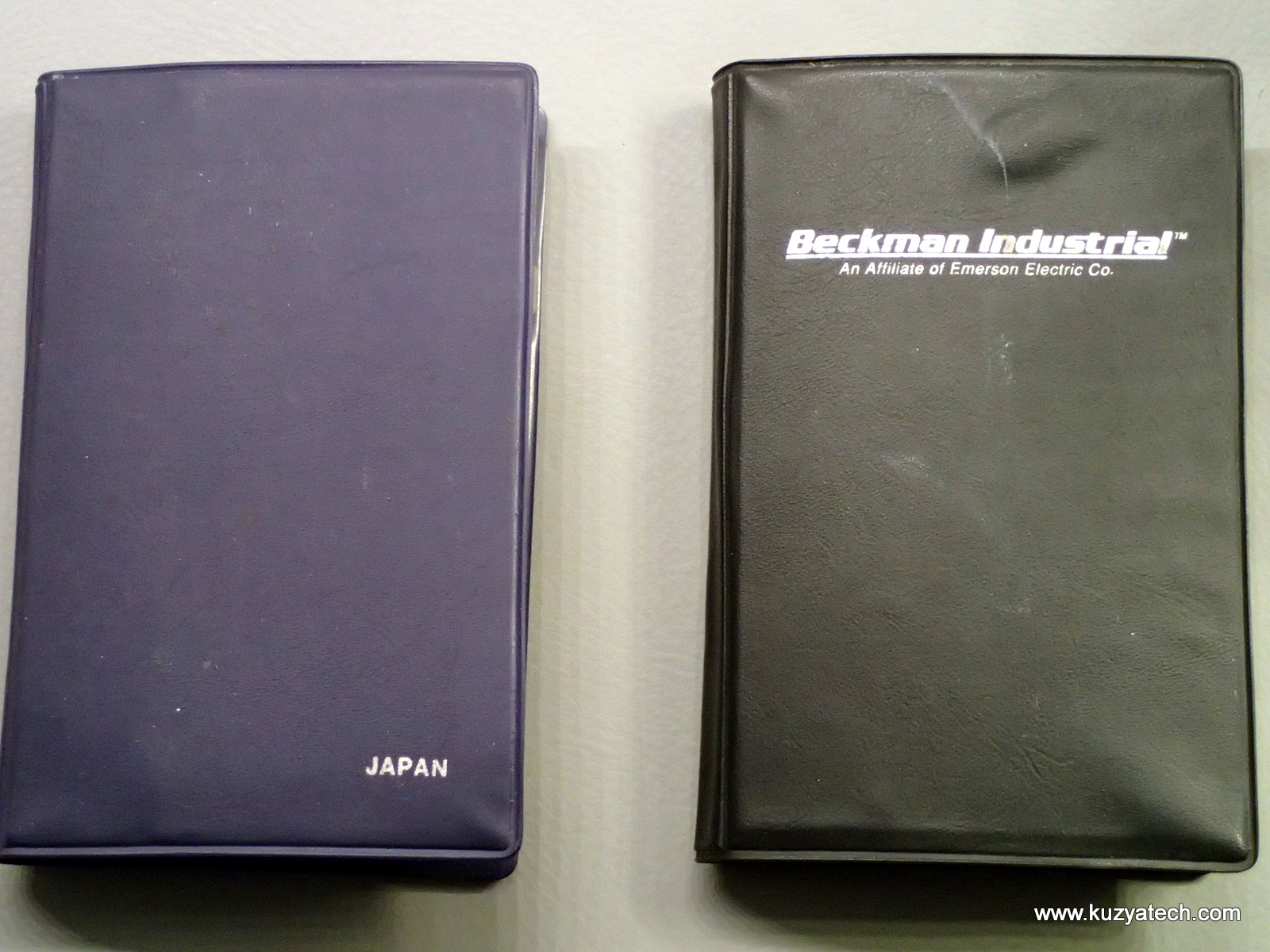 On the left is Hioki 3217 and on the right – Beckman DM78
The things are very tiny (108mmx54mmx10.2mm), true pocket meters with basic VDC, VAC, Resistance, Diode and Continuity buzzer. The latter even specs a 1mS response time! As I've discovered from the discussion on the EEVBlog forum, these are just two out of very many brand names that offered related meters over the year. Some of the other names included Micronta, Universum DM-6511.
Beckman Industrial DM78
The user manual does mention 1990, so we have to assume the meter is at least that old. There is no removable battery compartment, instead a "Hinge" is made from the plastic of the back cover:
With one screw removed, the cover pops out pretty easily:
And now we get to the "money shot": a fairly clean and well though out design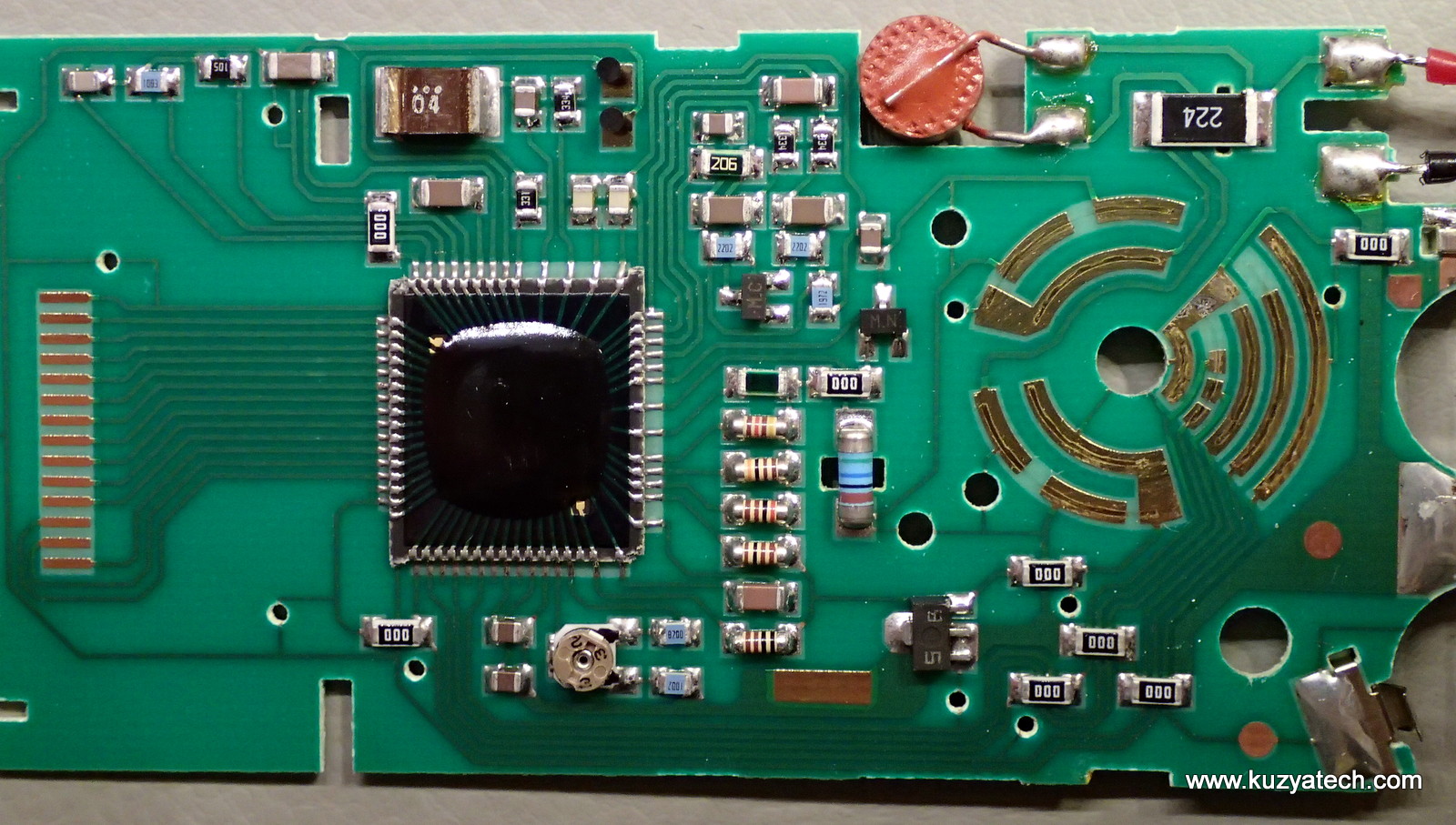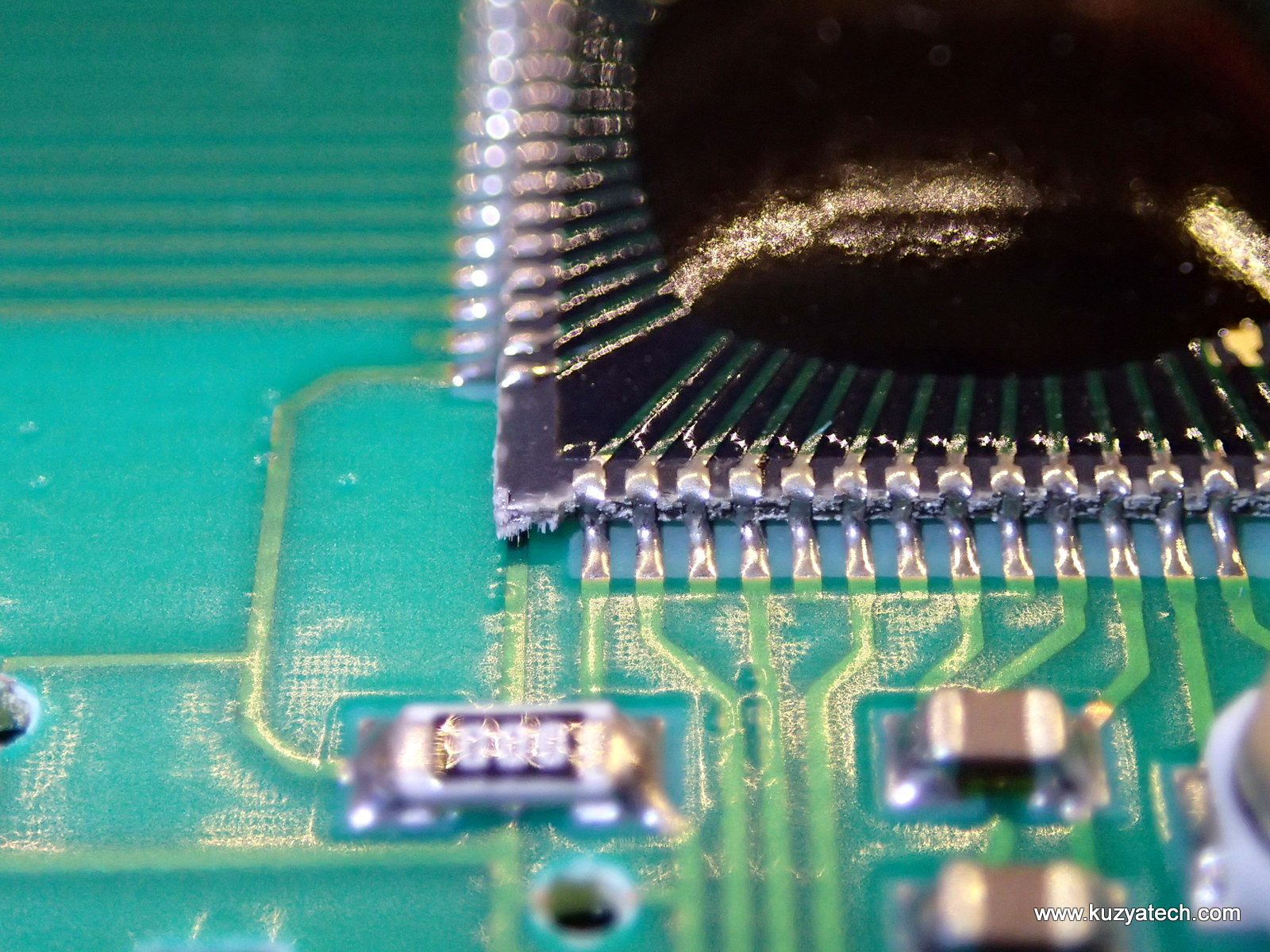 Hioki 3217
And now let's compare and contrast Beckman to Hioki, which most likely was the OEM for both: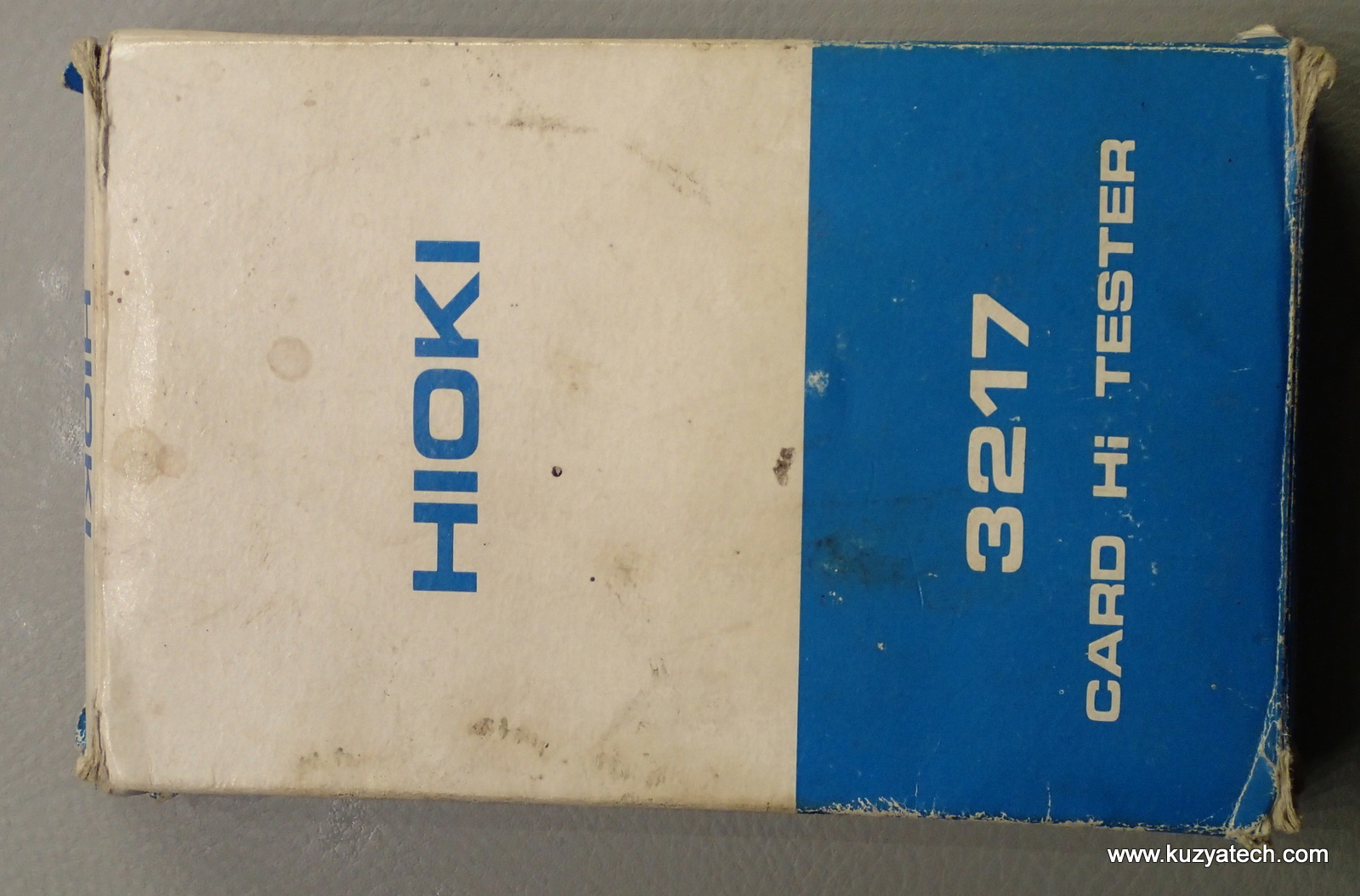 Hioki is traditionally pretty transparent as far as the date of production- this one was made in 1986
And now on to the main board: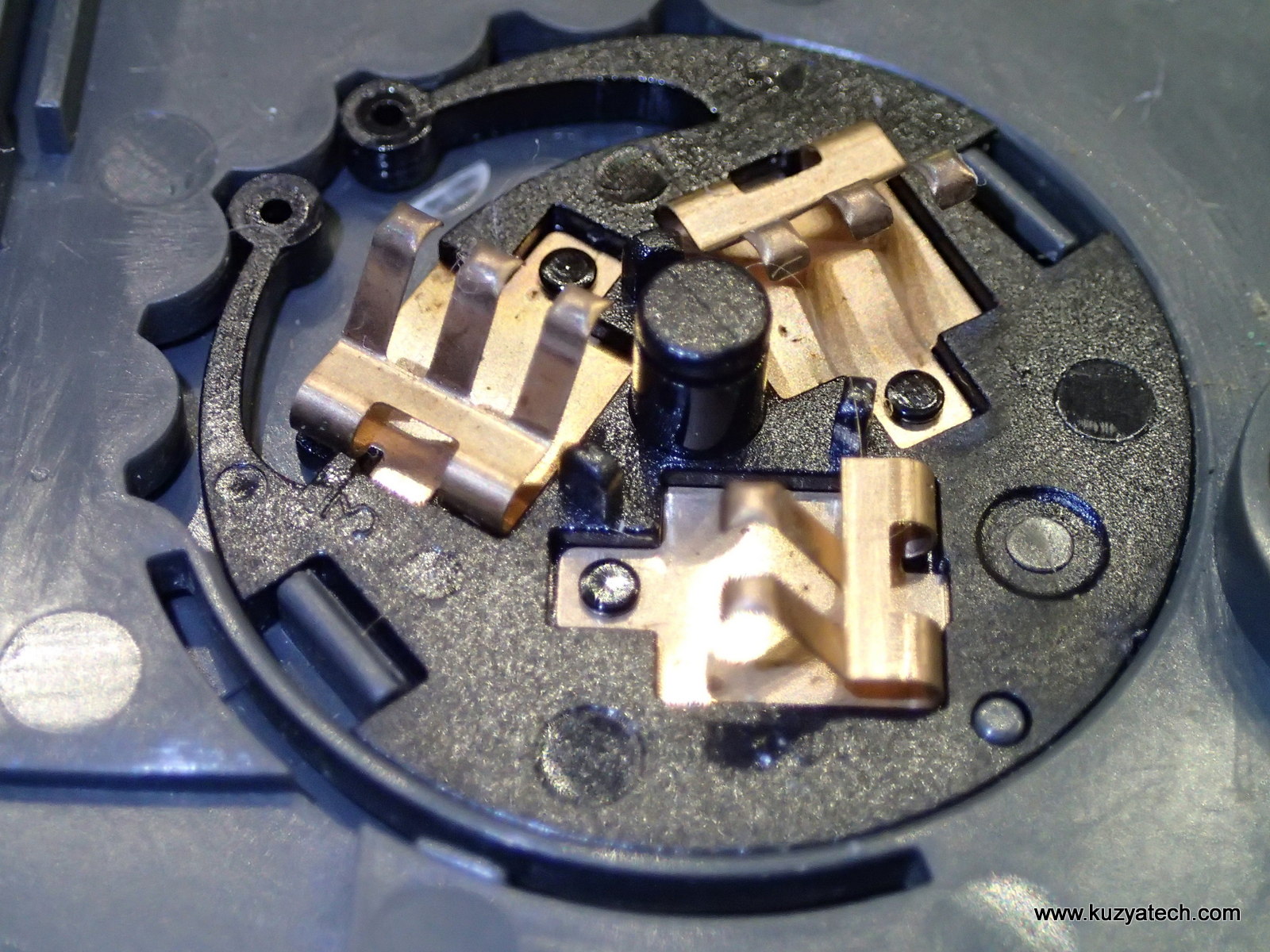 Brief testing and conclusion:
Using my trusty DMM Check plus, we can check how well both meters operate 25+ years after manufacturing. Pretty impressive- isn't it?
| | | |
| --- | --- | --- |
| DMM Check Plus | Beckman | Hioki |
| 100Ohm | 100.2 | 100 |
| 1k | 0.999k | 1.002k |
| 10k | 9.99k | 10k |
| 100k | 100k | 100.1k |
| 5V Dc | 4.99V | 4.99V |
| 5V AC | 5.45V | 5.45V |
It is interesting to see how related these two meters are- it is undeniable that they originated from the same design, with Beckman version mostly optimizing manufacturability and cutting a few corners in the case design.
Resources: