Introduction
The latest addition to our vintage collection is a Keithley 130A handheld DMM from the mid-eighties.Keithley is not well known for its handheld DMMs, or at least I've never heard of them. It's a 3.5 digit 0.25% instrument made in mid 1980s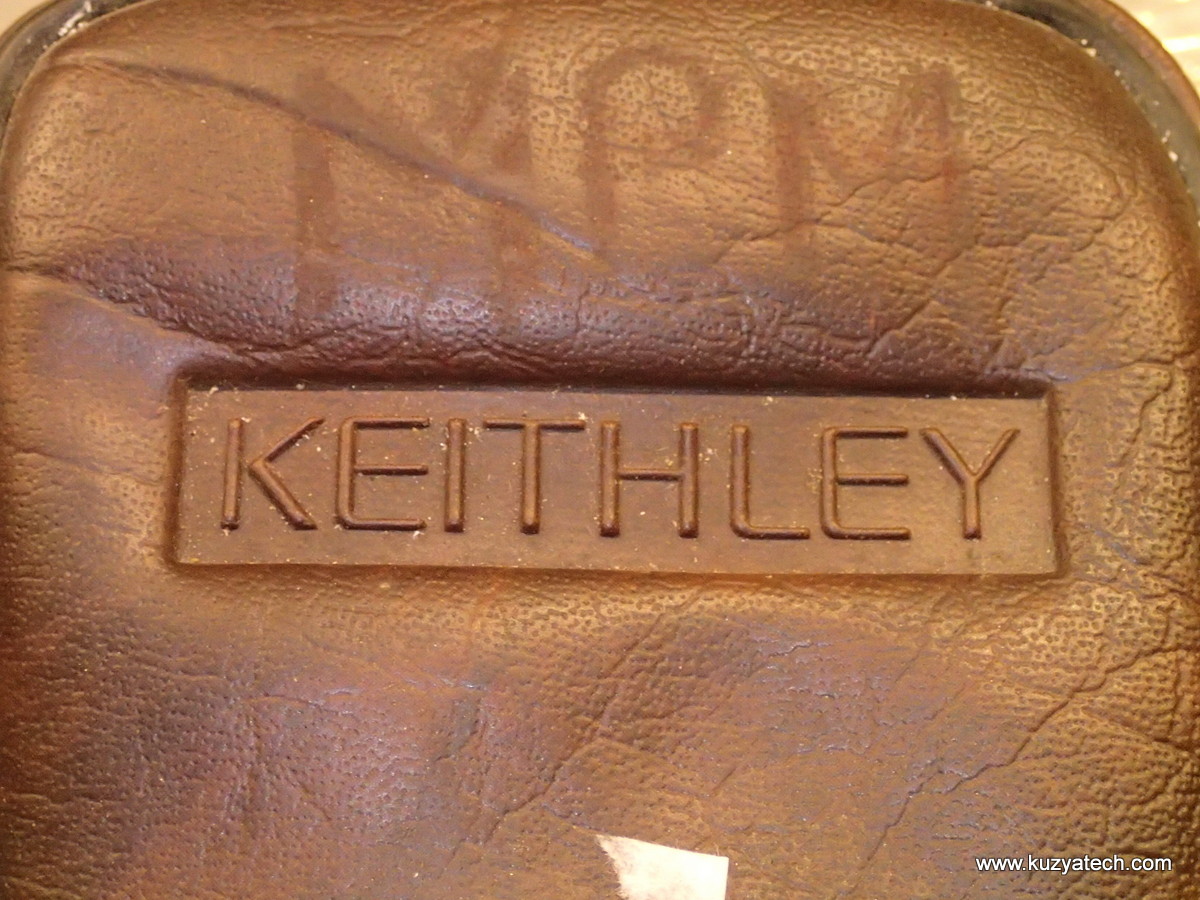 Taking apart and cleaning
The meter came in a carry case with probe. Unfortunately both were in a very rough shape, raining tons of foam particles once opened. So they had to go.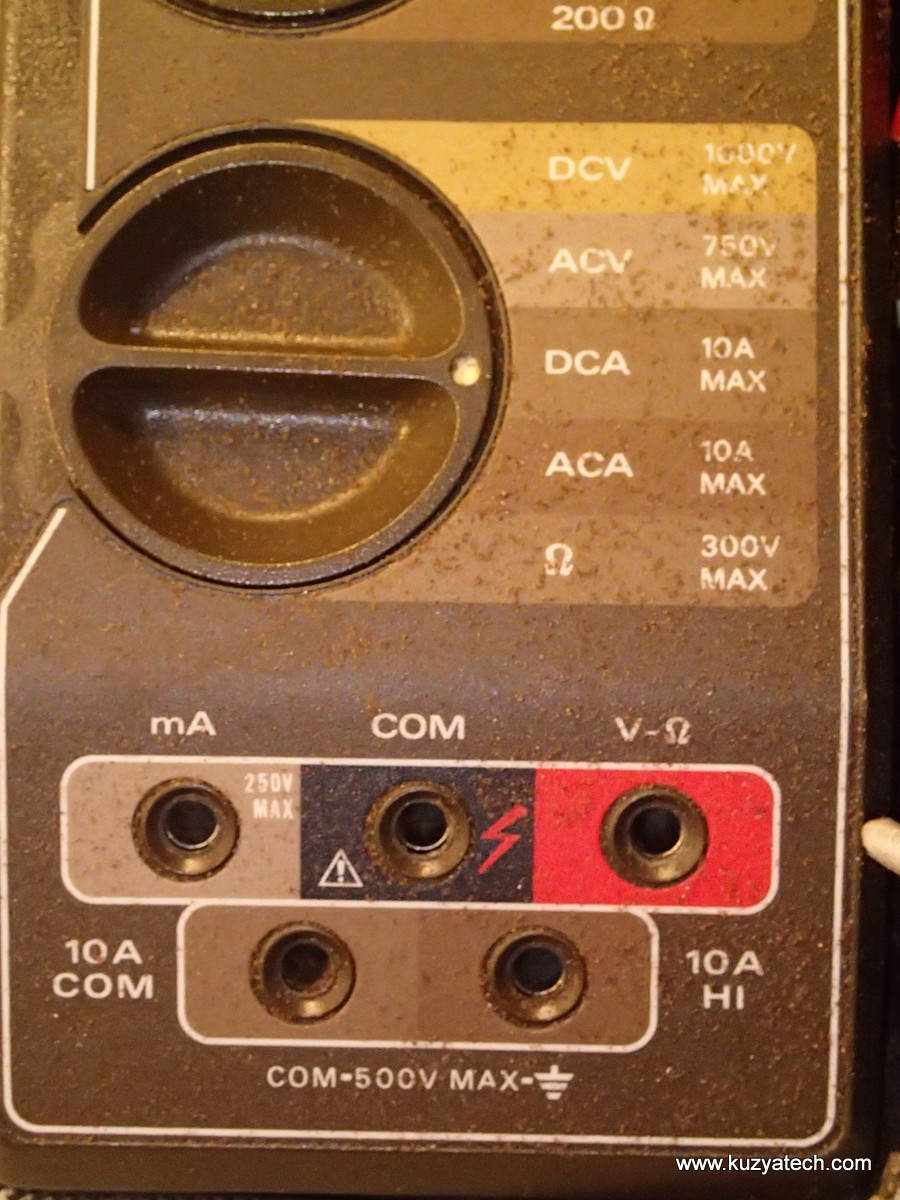 And of course the battery was left inside, for who knows how many decades:
The insides are not looking too bad- mainly coated with case foam particles and with some corrosion wicking up the battery wires. Surprisingly, there is not much there: A Maxim ICL7106  of 1985 vintage in a socket, Ti TL061CP JFET opamp, and a Motorola MC14070 Quad X-OR gate. The rest is mostly 0.1% resistors, two very nice rotary switches and some diodes, transistors and caps. They did use a few precision resistor networks though, which are a bit less obtainable.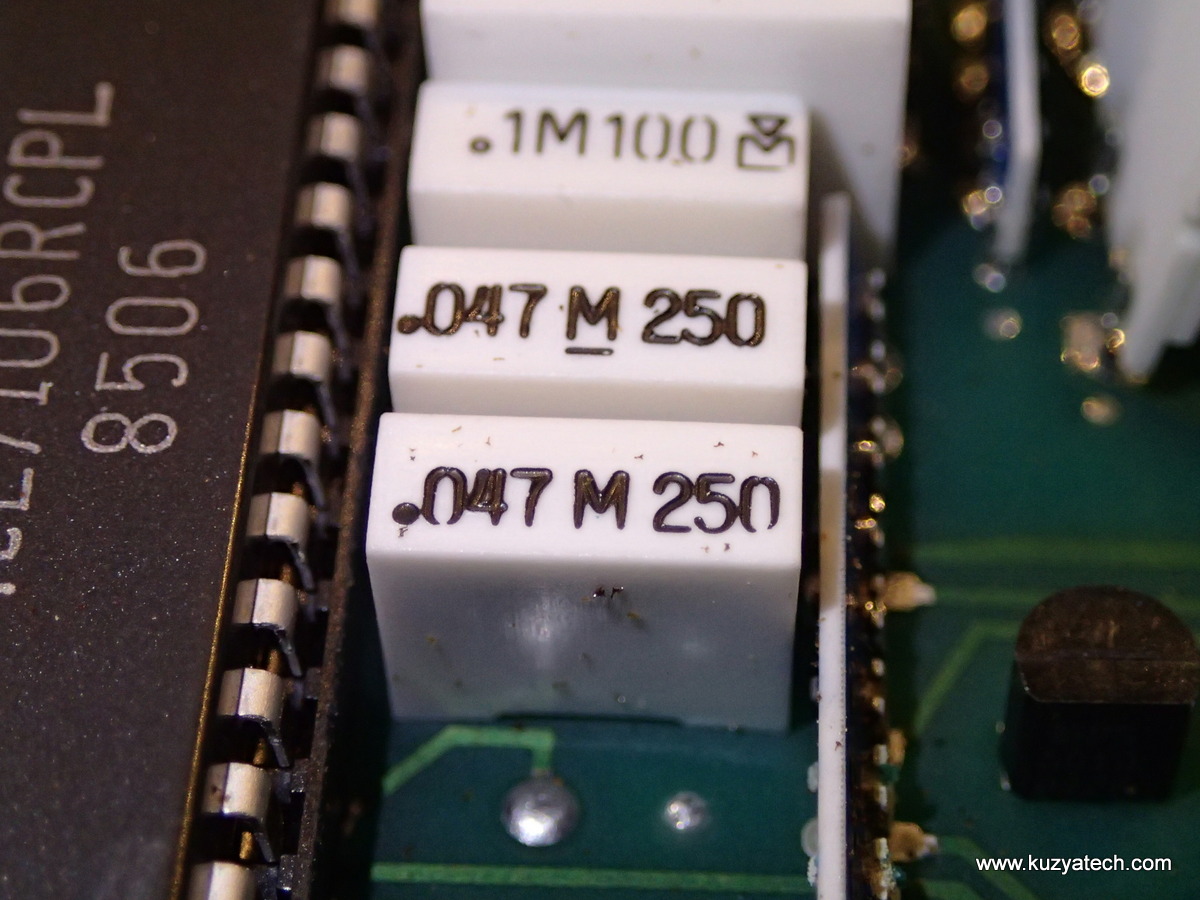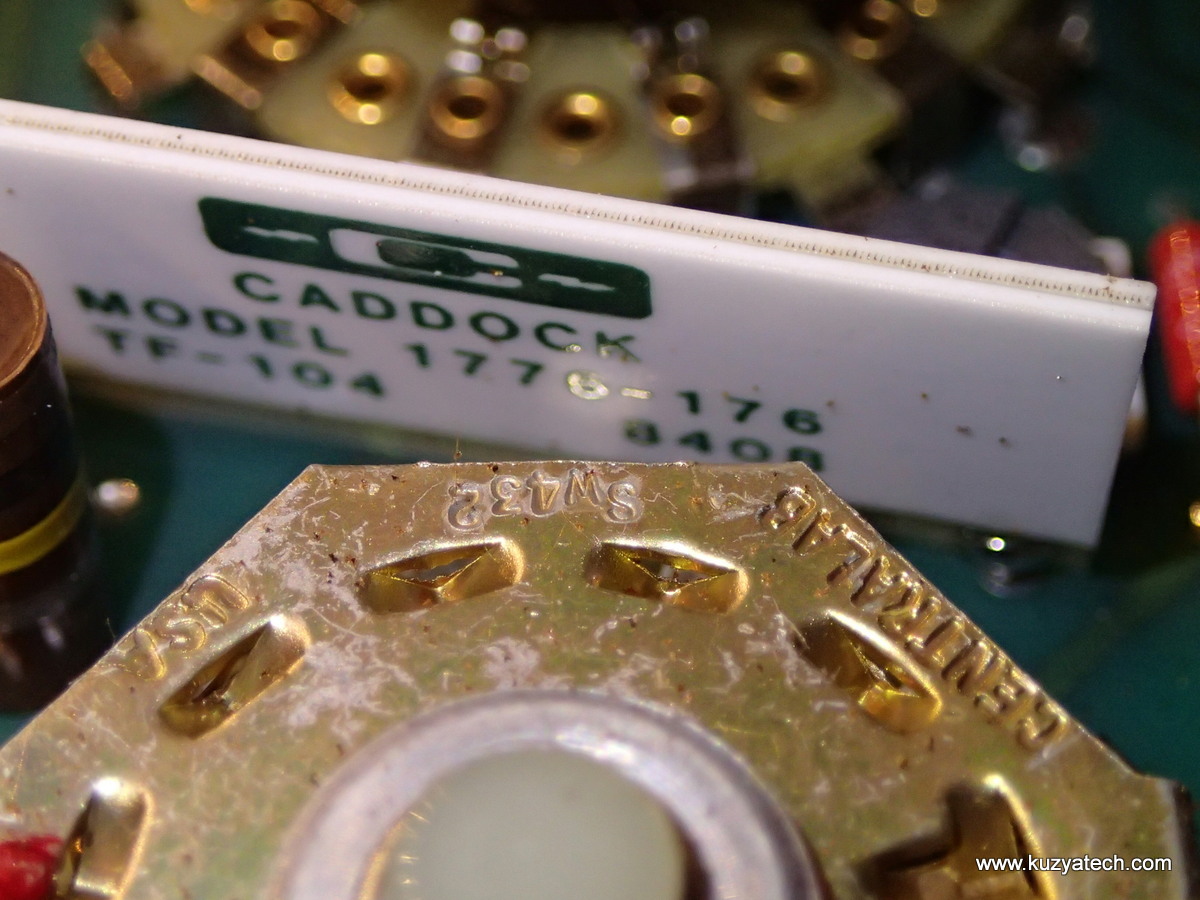 This required some serious scrubbing with alcohol, followed by touch up with a soldering iron and flux to get through the corrosion. While at it, I've changed the battery connector and wires to a new set.
Moving on to the display, it's a typical LCD with a  zebra strip connector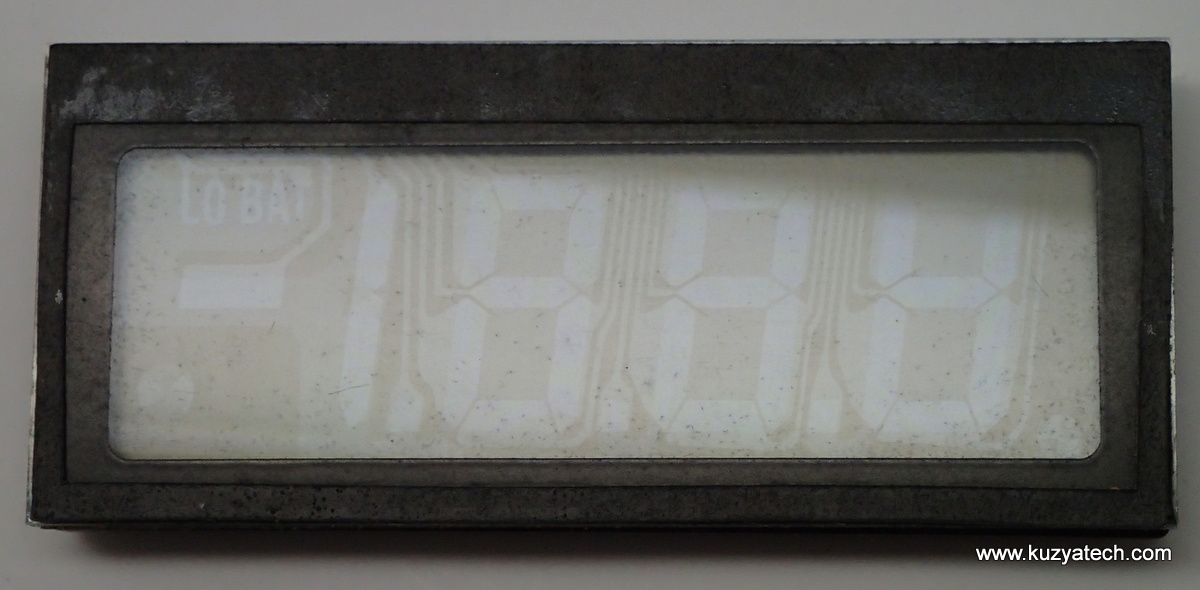 All contacts got a thorough cleaning with alcohol.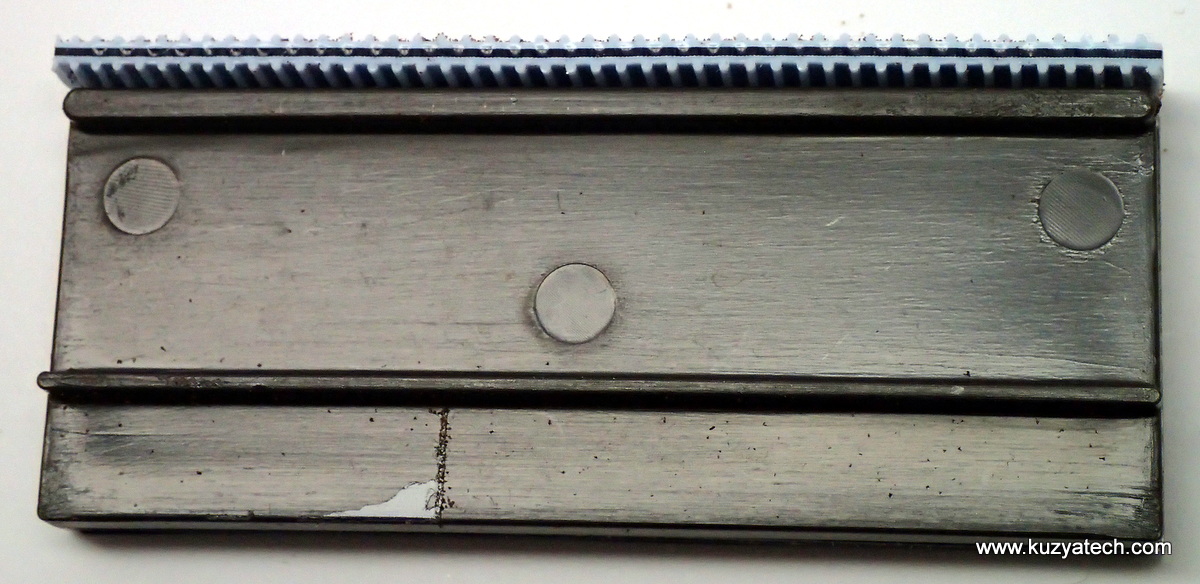 With all electronics out, it was a good time to give the case itself  a nice bath in warm water and soap:
The results exceeded my  hopes- things look brand new despite being almost 30 years old: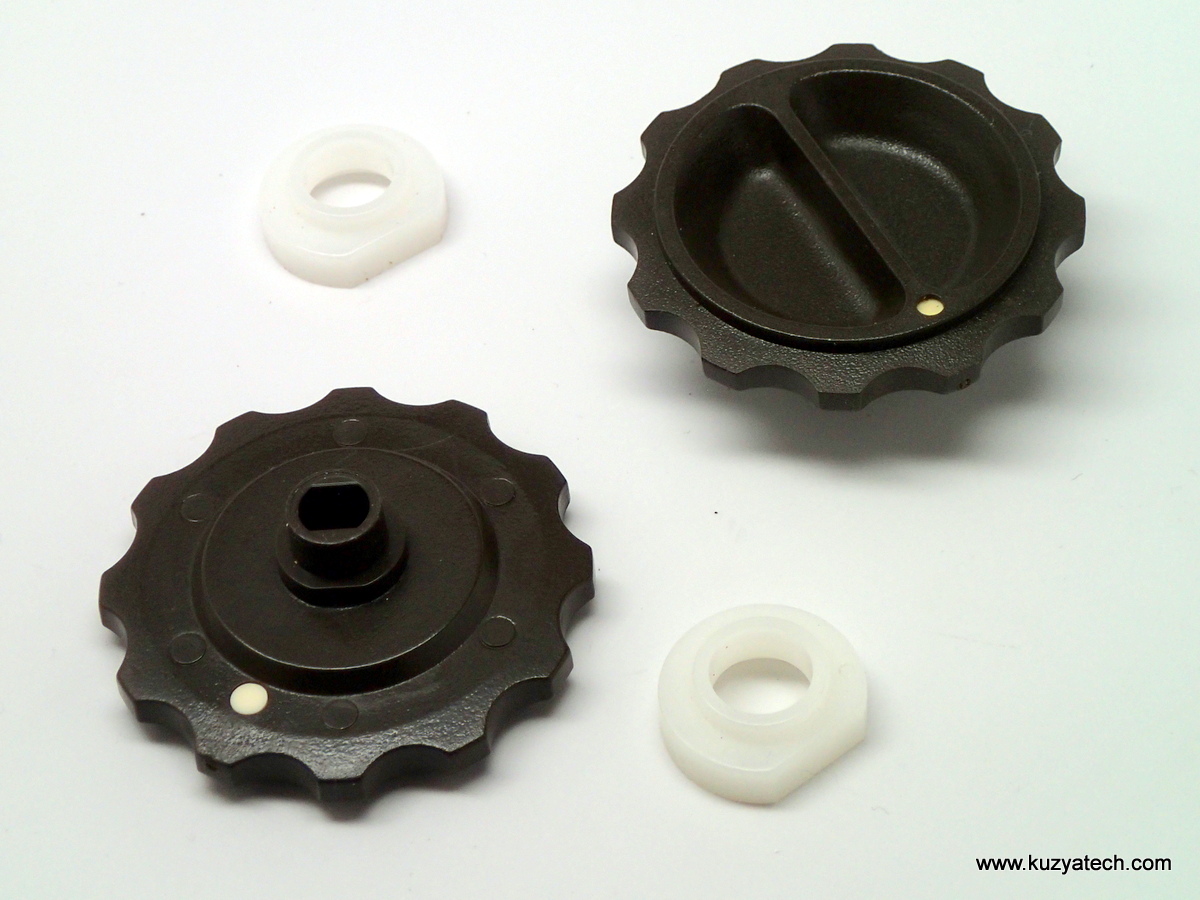 The mechanical design is pretty simple, but well thought out, so putting the unit back together was a very simple task:
Calibration and conclusion:
As described in the  user manual, calibration entails applying 190mV to the inputs with the meter set to DCV range and adjusting the lone potentiometer until the screen readout matches that number. In this unit I was not able to get close to that. Looking over the schematic, it appears that the culprit is most likely the heavily corroded resistor network near power connection- it contains resistors used to setup reference voltage. I can certainly chase that down and fix it, but it's not worth it. At this stage I have in my hands a nice museum piece for showing and admiring but no longer for any meaningful measurements, so if the readings are off by a bit- big deal.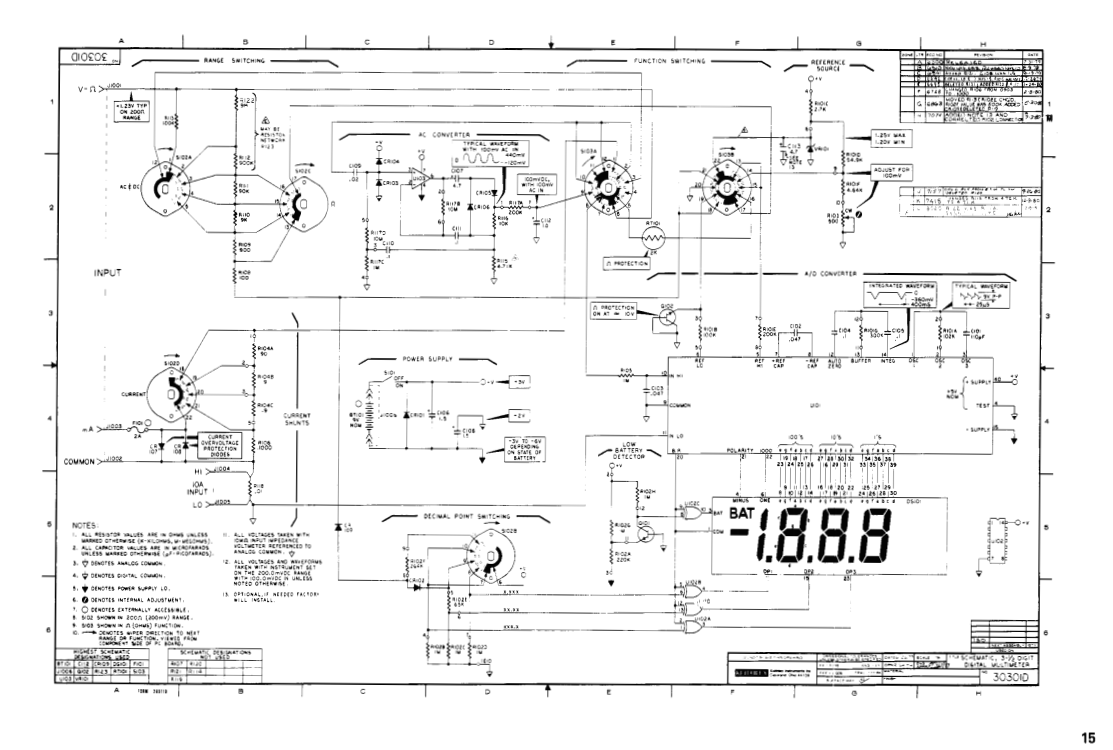 Resources: