My one year old treadmill decided today to quit. It would just click the relay to turn the motor on, wait a bit and throw error code LS1 (Low speed).  Quick net search returned all kinds of possible causes, usually with the company sending most of the electronic bits to the customer to replace. Awesome reason to look inside I thought!
I started by doing the usual things- cleaned what I could but to no avail. Then I took the motor cover off and checked for anything obviously wrong. The three screws on the back are all that's holding it: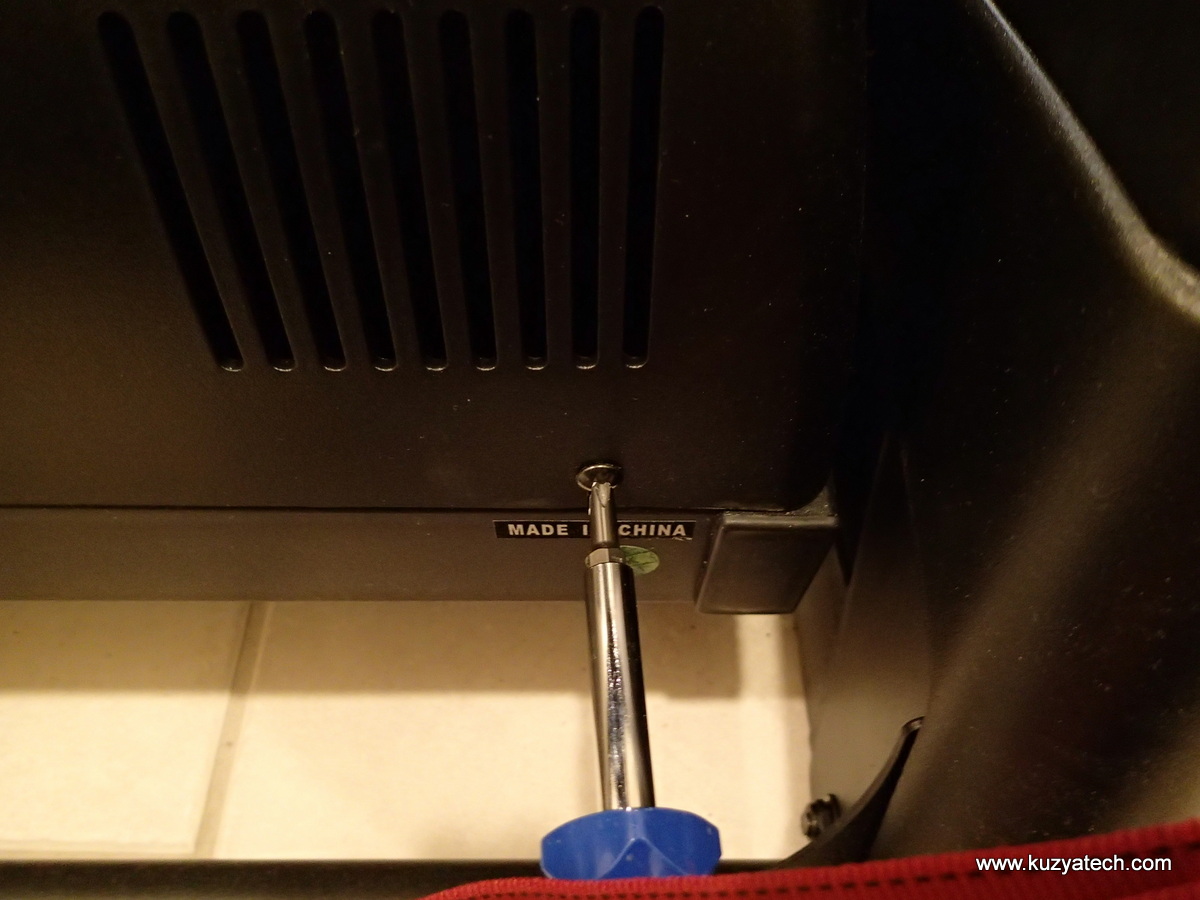 Nothing burned/disconnected here.Let's check speed sensor:
It's a silly reed switch inside a plastic housing with a magnet on the spinning bits: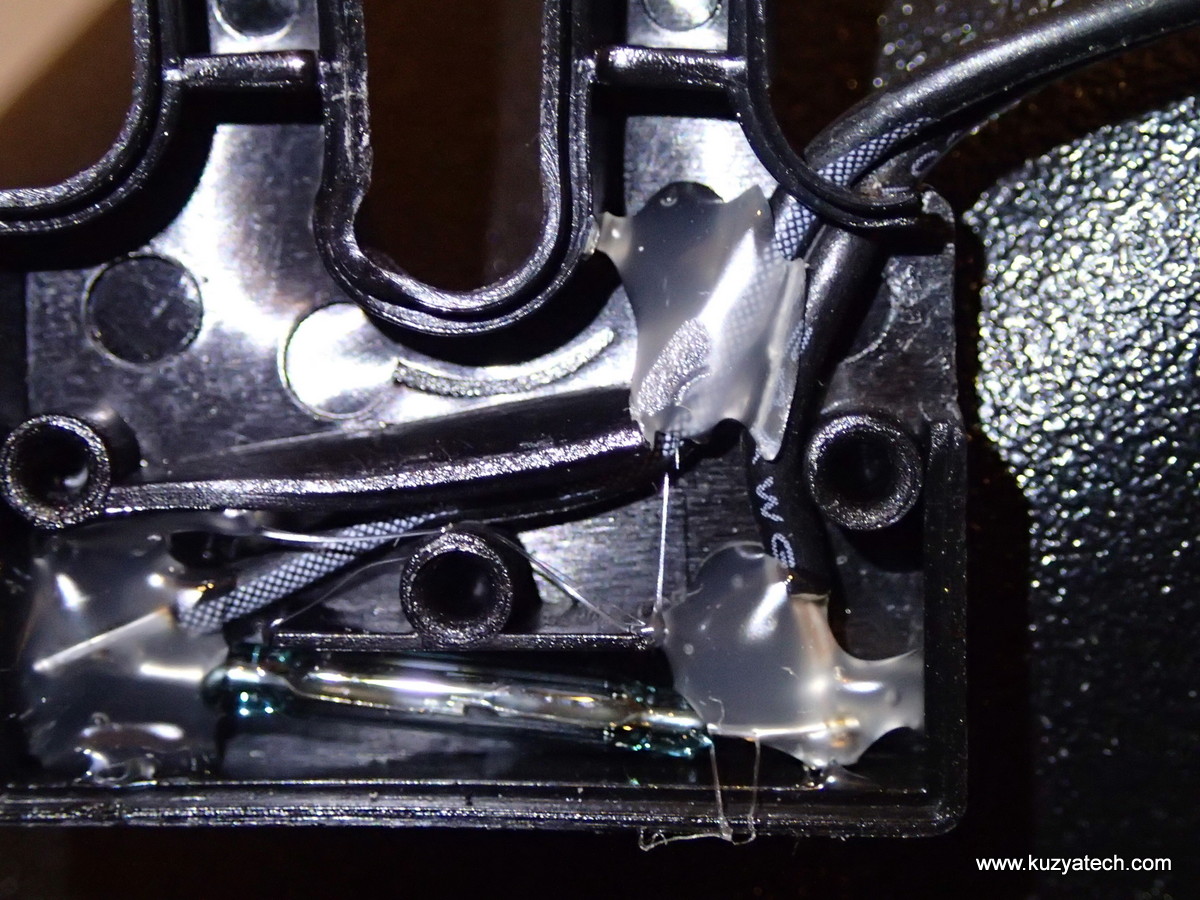 The sensor seems to work since when I turn the wheels, a green LED on the main board labeled SPEED sensor blinks when I pass the magnet by the sensor. The main board is a throughole deal, with both AC and low voltage circuits. Several diode bridges are mounted from the back and attach to a large heatsink. there is also a dual row module-like assembly sandwiched between the board and heatsink, that I could not get to.(It's on the left under the ROHS symbol)
The board is nicely documented, with a bunch of debug LEDs all labeled with their function. Connectors are labeled as well:
Next I reran calibration routine, and it struggled to start the belt just the same. I notice dthat if I help the belt to start it would get going and no error code would get thrown. OK, let's try basic stuff- lubricating the deck, cleaning etc. Same result – hesitation and no start.
Next came making sure all contacts are inserted completely and tight- no go.
Next I tried adjusting belt tension to lower the friction. Same hit or miss. Plus the thing ran for a year at that setting anyways, why would it fail now..
So I gave up and wrote an email to Sole tech support asking for help. I then started cleaning up the pieces when two  plastic covers on the main motor caught my attention. Not being a  motor guy, I figured that's where the brushes would be.
I yanked on the wire a few times, watching brushes move and making sure insulation was back where it belongs. Upon closer inspection, the metal frame was connected to the same net and was insulated from the chassis, so that theory as fault cause did not seem right.
I reconnected power and the motor started with no hesitation or delay and has been working since. I doubt the bare wire touching the wall was to blame. More likely I moved the brushes enough to get whatever worn spot away and then things fell in place. Time will tell, but at least we are now back in business.