Introduction
Here is a product whose origin lies in the pain and suffering of an actual development project. Imagine you have a shiny new display made somewhere out there in a world that comes with a demo board and some datasheets.  So you take a display, hook it up to your favorite development board and try to follow the documentation. Except nothing works. And yet a a demo next to you works well, but is very tiny, has no test points and not documented. So you poke at the fine pitch flex connector with a scope for a bit, and realize you need a better way to capture what's going on. Off you go to the lab and cobble together what is essentially a pass-through: two FPC breakout boards back to back, with a 0.1″ header in between.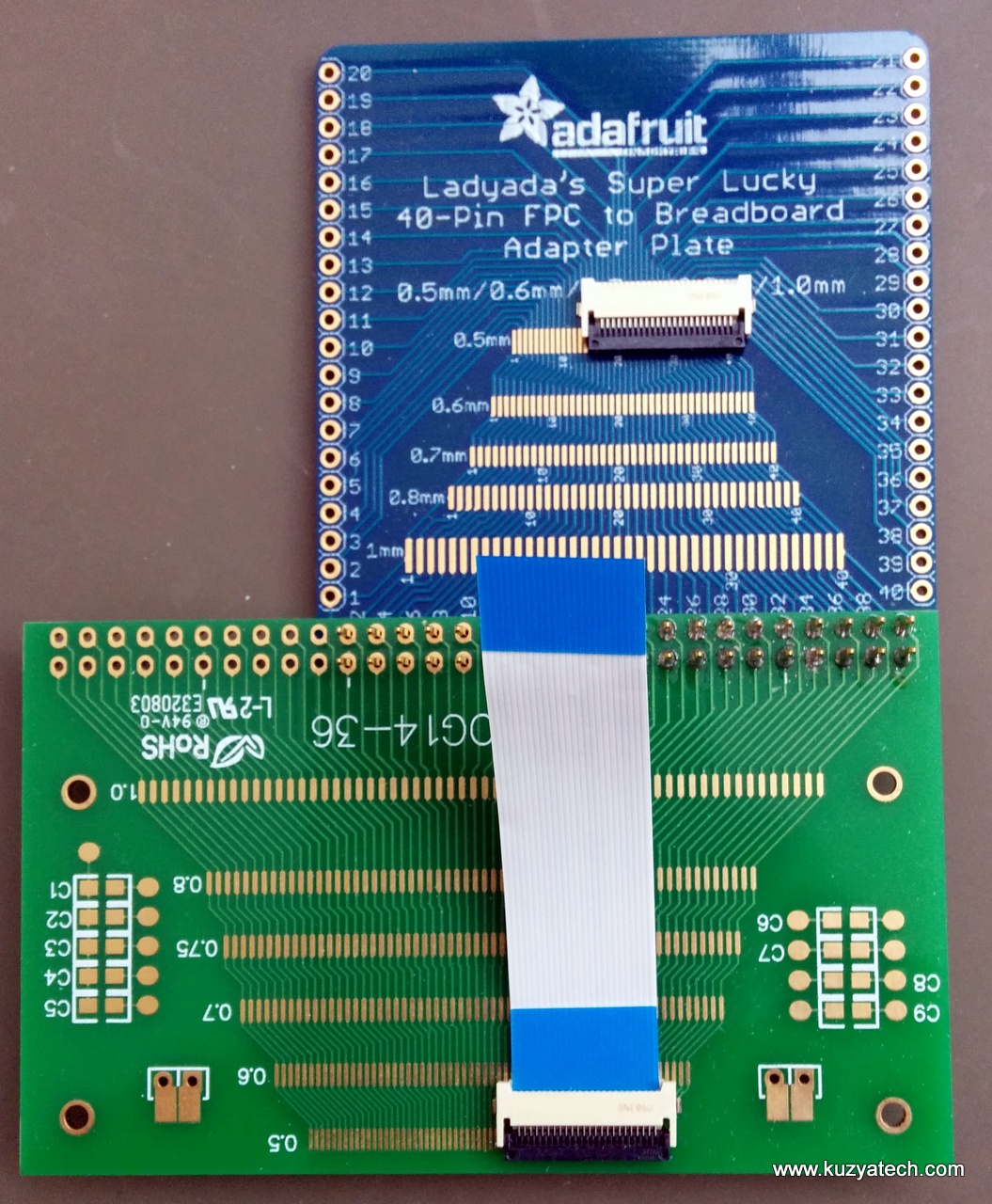 Now you can hook up your trusty Saleae Logic analyzer and look at what the demo board is actually sending down as opposed to what the datasheet says it should. This board is exactly that, but made into one neat package. It can handle standard 0.5mm pitch FPC connectors up to 40 pins wide.
Design:
The design is extremely simple- two 40 pin 0.5mm flex connectors are connected to form a pass-through. Each net is then brought out to a dual row 0.1″ header:
The layout is on 2 layers, 40x32mm or 1.57″x1.26″  with vias on two diagonal lines to try keeping things relatively clean. Pins on connector J1 are numbered 1 through 40 and are then connected to correspondingly numbered pins on the two headers P1 and P2.
Where do I get one?
Kuzyatech store on Tindie carries them. Due to a large variety of flex sizes, only bare board is offered. You can then install your favorite 0.5mm fpc headers up to 40 pins wide.