By popular demand, the breakout/passthrough combination boards family now includes a 1mm pitch variant: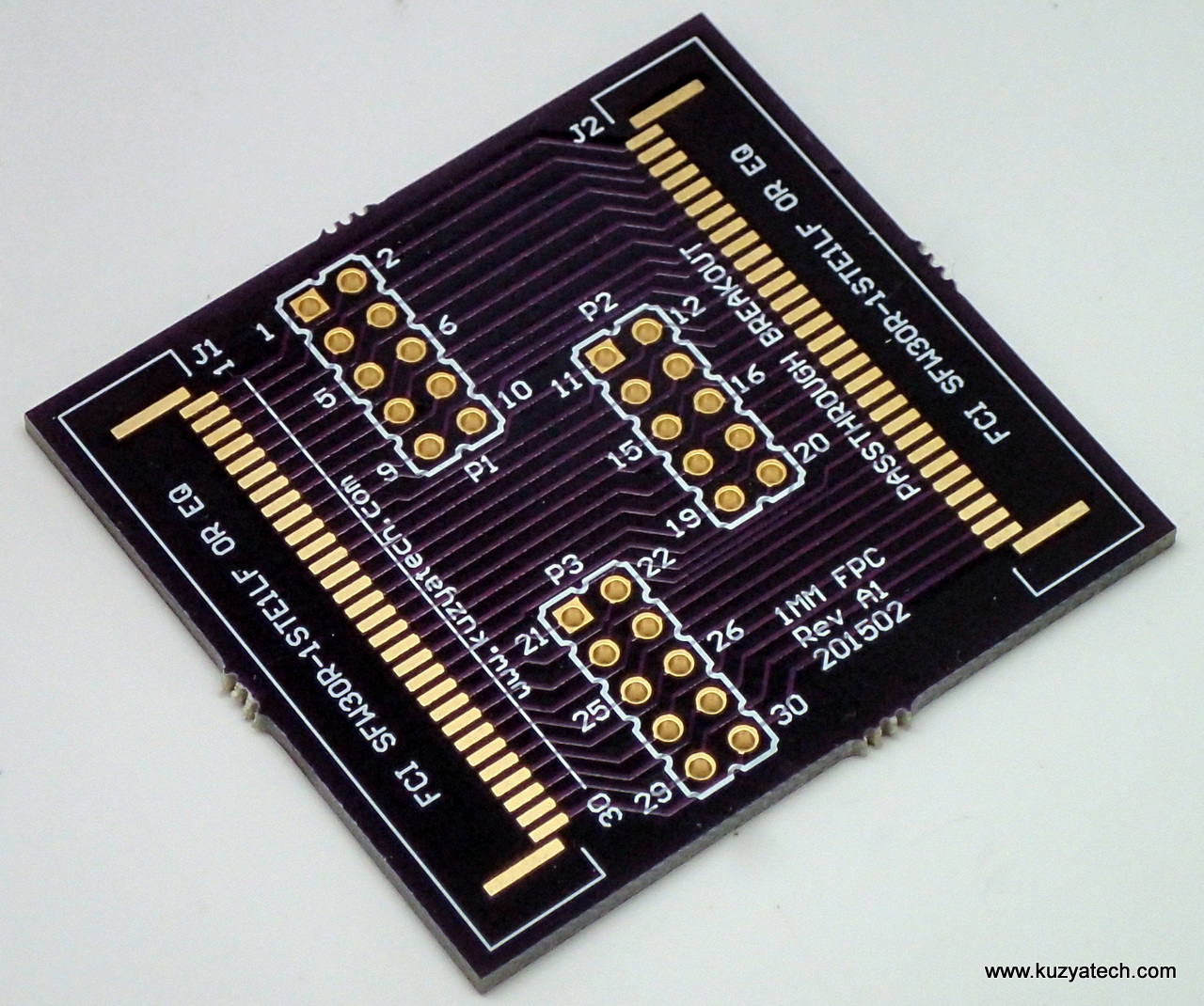 This version handles up to 30 signals which seems to be a practical limit of most 1mm FPC connectors. Each signal is numbered and brought to a 0.1 in spacing header for easy connection to your favorite logger/analyzer/scope.
 Design: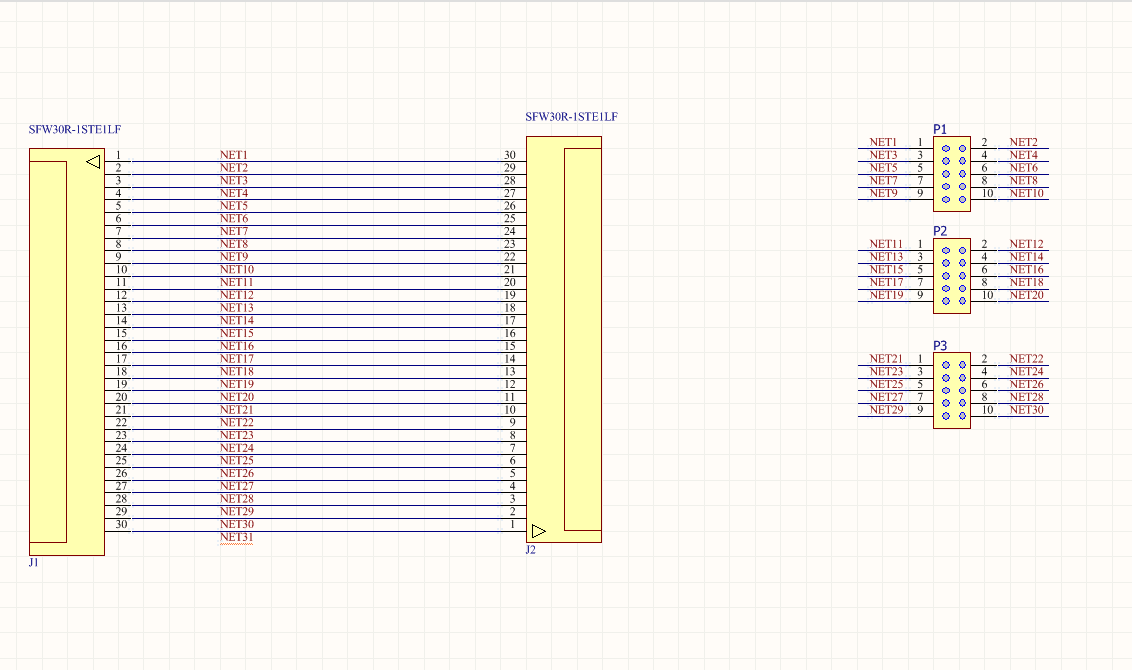 The layout is single sided, 41x38mm (1.6″x1.5). No vias or copper on the back is used. The footprints are designed for FCI SFW30R-1STELF  (30 pin) connector, but you can obviously use narrower versions and only solder one side of the mounting tabs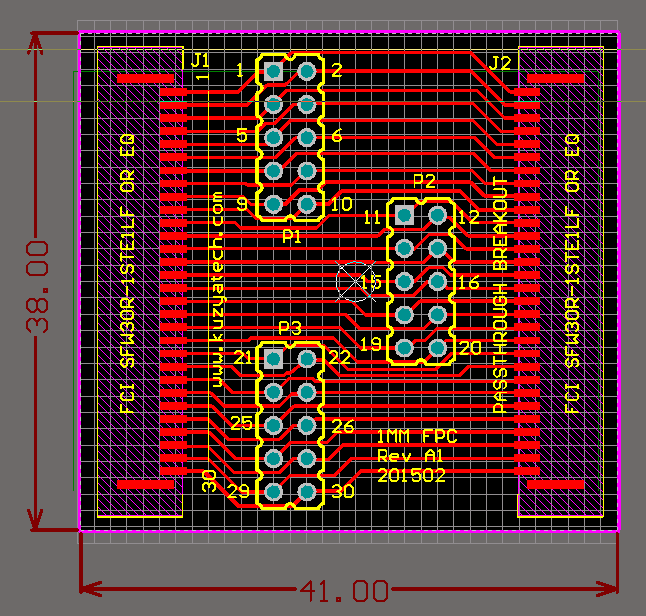 Here is a 3D rendering with the connectors installed: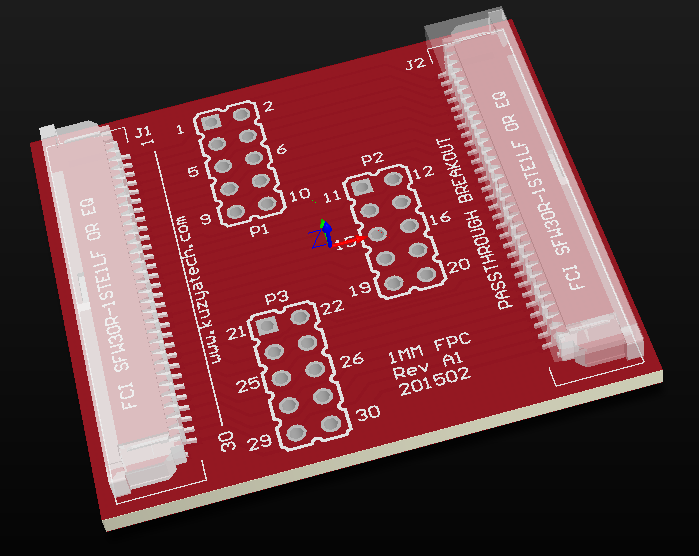 Where do I get one?
Kuzyatech store on Tindie now stocks them.  Due to a large variety of flex sizes, only bare board is offered. You can then install your favorite 1mm FPCheaders up to 30 pins wide.