An ebay find made its way into the lab- an industrial quality DMM from Hioki, made in 1984! The meter has some pretty good specs as shown in this datasheet:
3.5 digit (1999 count), 0.5% on DC voltage
20uA DC current range with 10nA resolution
1G input resistance on 200mV range
Drop proof to 1 meter
Dust sealed.
500 hours battery life using 2 AA
Neon indicator of overvoltage
The meter came in an original case, that looked a bit beat up:
The case feels very solid with no play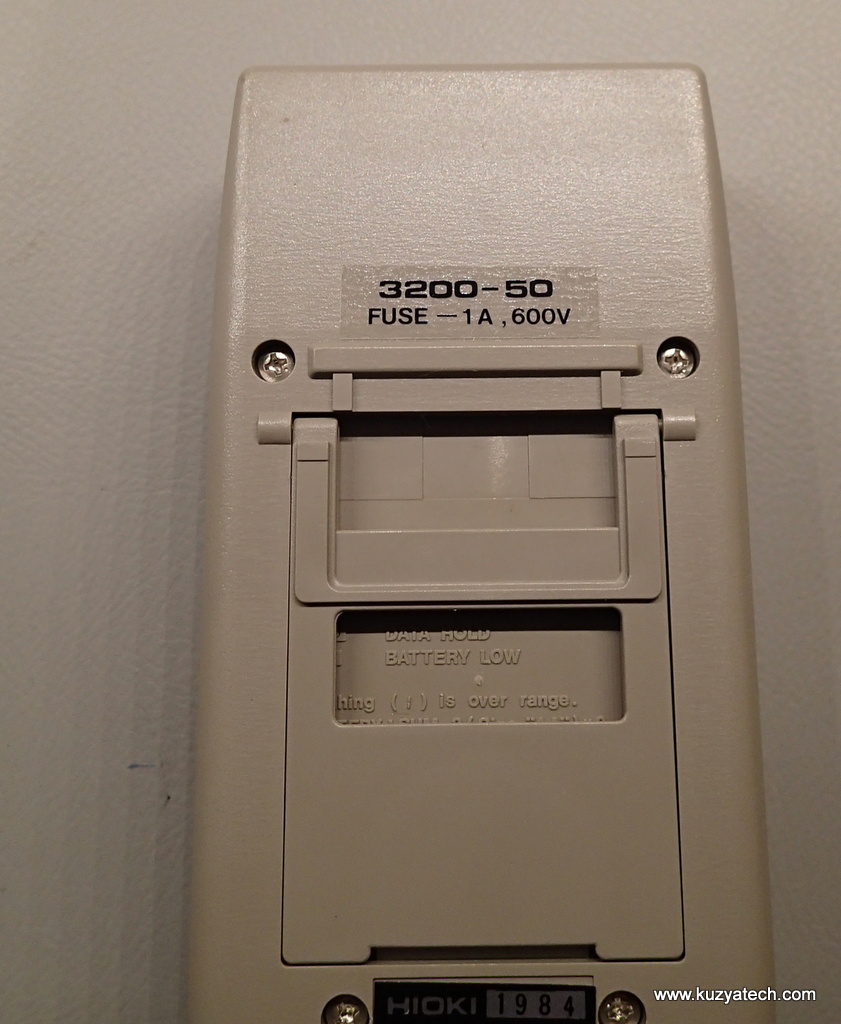 The batteries held their voltage until I tried turning the meter on, then they sagged. Still remarkable condition and lack of leaks after almost 30 years
Attempting to insert modern AA batteries is met with a bit of resistance. They seem to have grown fatter over the last 30 years?
Unfortunately,further board removal would require desoldering multiple leads and I was not about to do that to a functioning vintage meter. So let's put it back together and try to turn it on:
To create low current, we'll use a AA battery powering a large cap. Leakage should be pretty small: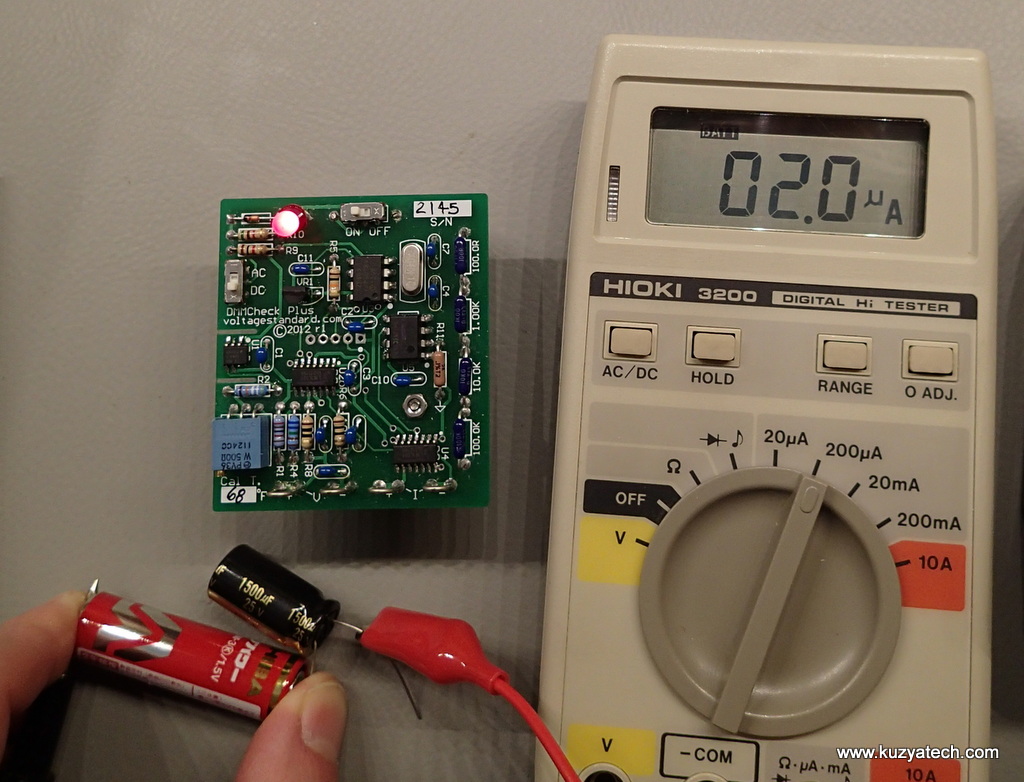 Conclusion:
It's a very impressive meter, especially considering the age. All functions appear to function with the exception of the AC voltage and current. It could be as simple as the mode button not making contact or could be more involved, but that's a topic for another post.
An eevblog forum thread for this post could be used for comments